Don't miss the latest stories
Share this
Chintey The Sheep Soldier Has Served The Indian Army Since WWII
By Mikelle Leow, 15 Aug 2022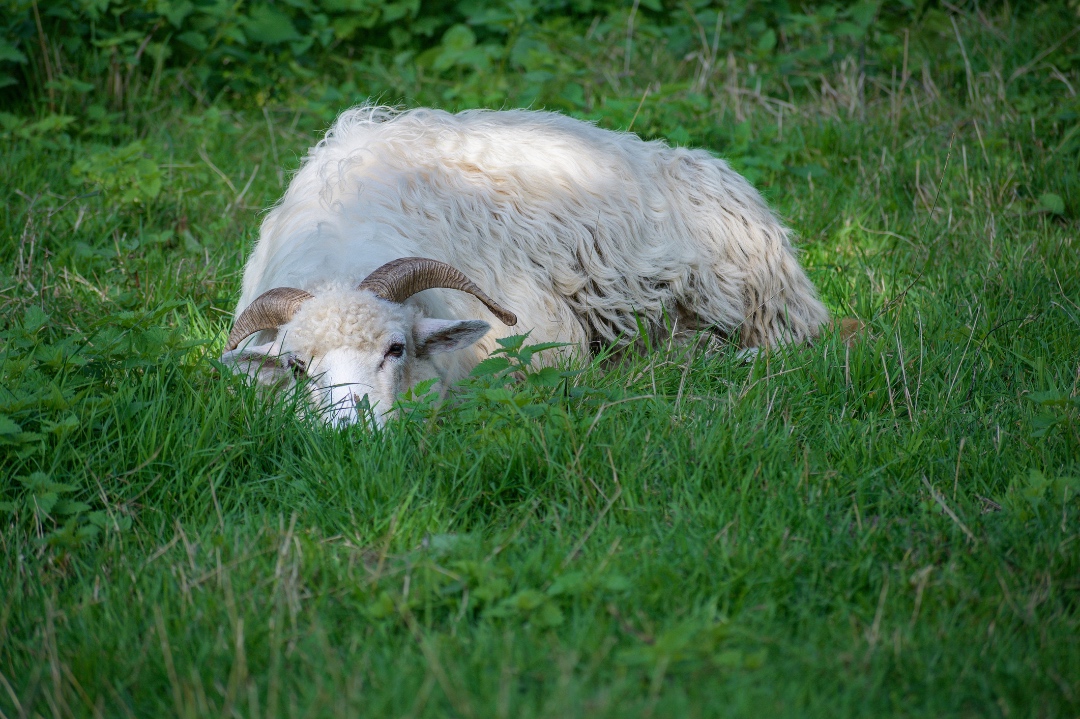 A four-legged soldier in India outranks some of his comrades. Notably, they're not sheepish about it.

Chinta Bahadur, or Chintey for short, is a sheep, and the battalion he belongs to—the Fifth Gorkha Rifles—has made sure to reserve a place for him in the military since World War II.

To understand why, let's wind back to the year 1944. There was a human named Chinta Bahadur who fought for the British in Burma as a rifleman in the Fifth Gorkha Rifles. The man, unfortunately, went missing and was never found.

While his fellow soldiers mourned, they noticed that a sheep had been trailing them. The unit took him in and named him Chinta Bahadur, as if he were an incarnation of the rifleman.

Since then, there has always been a sheep named Chintey serving the army. Like his comrades, he is present at physical training sessions in the mornings and has his attendance recorded at all activities, the Indian Express reports.
#ExpressExclusive | Heard of a sheep with an Army rank? Naik Chinta Bahadur is a "four-legged soldier" of 5/5 Gorkha Rifles. 🐑@divya5521 @Navjeevan_Gopalhttps://t.co/sZcYNrXnRK pic.twitter.com/wtkLnUdyI5

August 11, 2022
Chintey is a quadruped and was already born with a coat, so putting on a uniform like the ones worn by his human colleagues wouldn't be practical. Instead, his horns are painted in his unit's colors of green and black. During special ceremonies, he dons a green and black shrug too.

The sheep is often treated better than his comrades, however. For his meals, he's escorted by two soldiers to look for only fresh, yummy green grass.

Chintey's physical performance also isn't scrutinized by his seniors, but he gets promoted anyway. Often, his rank is higher than those of his human colleagues.

That's because, ever since that fateful encounter in 1944, Chintey has been considered a lucky symbol by the soldiers.

There have been a number of generations of Chinteys serving in the military since 1944. As the expected lifespan of a sheep is eight to 10 years, the woolly soldier is replaced by a lamb when he dies.

The new Chinta Bahadur will inherit his predecessors' name, though his rank resets and he will have to work his way up again.
[via Neatorama and Indian Express, images via various sources]
Receive interesting stories like this one in your inbox
Also check out these recent news