Don't miss the latest stories
Share this
'Hamilton' Sends Cease & Desist To Viral, 'Christianized' Knockoff Production
By Mikelle Leow, 15 Aug 2022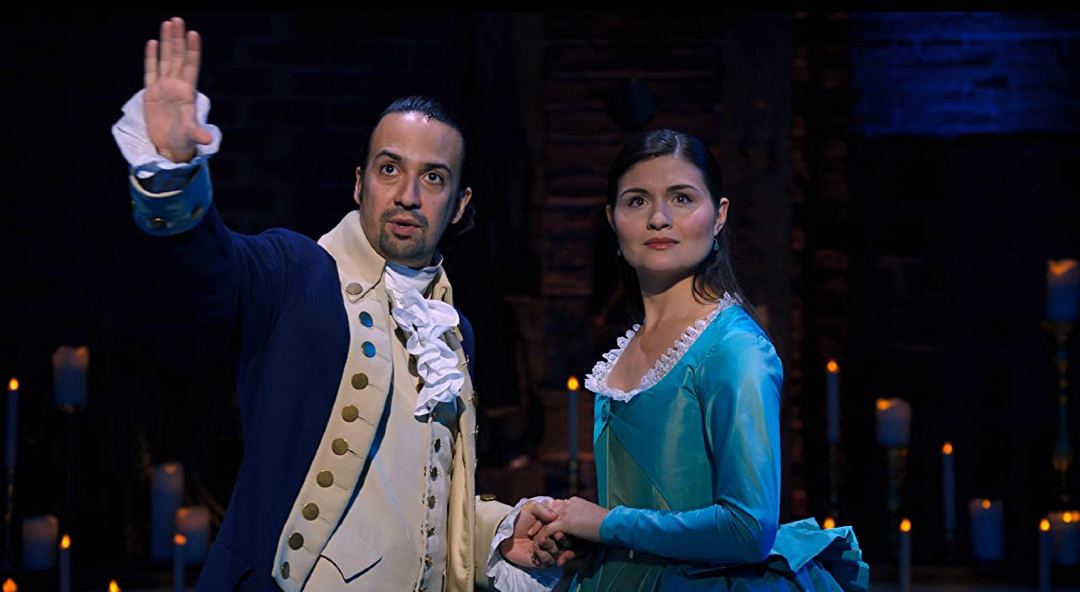 Hamilton executives have rushed to rise up, rise up against an elaborate, unauthorized musical performed by a church. Undisputedly inspired by the award-winning musical, the latter copied everything from the music to the costumes but tweaked its lyrics to reference Jesus Christ.

The fake, "Christianized" Hamilton, traced to The Door Christian Fellowship Ministries of McAllen in Texas, was reportedly performed on August 5 and 6 and streamed online.

Lin-Manuel Miranda, the creator of the original and the face of the musical Alexander Hamilton, got word of the copycat after being alerted by fans on social media. The church's adaptation had been widely crucified on TikTok, no thanks to its altered lyrics that come into conflict with Hamilton's messaging, coupled with the out-of-tune singing—earning it the nickname of "Scamilton." Burn!
Look around, look around at the online mockery.
The church's musical concluded with a sermon by its associate pastor Victor Lopez, who compared homosexuality to drug and alcohol addiction.

There are theories that Alexander Hamilton himself was bisexual, as hinted in some of the language in his correspondences.

Edited lines from the so-called "Scamilton" include, "But I'm not afraid; my hope is in Jesus. If you could just give Him a chance at end of the day, that would be enough."
More from The Door McAllen church's illegal Christianized "Hamilton."

I don't remember this scene in the original production. pic.twitter.com/k1vA8CClhq

August 7, 2022

Another, as quoted by Deadline, says: "Stop running from God, Alexander… His word says if we confess our sins, he is faithful and [wants] just to forgive us our sins and to cleanse us."

And in one scene, the actor who played Eliza Schuyler sang, "I introduced hundreds of children to Jesus as they're growing up," instead of, "I help to raise hundreds of children. I get to see them growing up."

Miranda doesn't remember any of these lines like they were a memory, and he's saying no to this adaptation.
Grateful to all of you who reached out about this illegal, unauthorized production. Now lawyers do their work.
And always grateful to the @dramatistsguild, who have the backs of writers everywhere, be it your first play or your fiftieth. 1/2 https://t.co/yMtM3z9crI

— Lin-Manuel Miranda (@Lin_Manuel) August 10, 2022
On Twitter, he thanked fans "who reached out about this illegal, unauthorized production," before adding: "Now lawyers do their work."

He also expressed gratitude to the Dramatists Guild, which has published a letter condemning the knockoff, for its continuous support toward writers everywhere.

A spokesperson for Hamilton tells USA Today that the production has sent a cease-and-desist letter to the church "for the unauthorized use of Hamilton's intellectual property." The musical's executives are urging The Door Church to take down all its videos and images of the Christianized version from the internet.

"The Hamilton family stands for tolerance, compassion, inclusivity and certainly LGBTQ+ rights," say representatives of the original production. "We are in the process of reviewing the unauthorized changes made to the script to determine further action."
More from The Door McAllen church's illegal Christianized "Hamilton."

The line is supposed to be: "What is a legacy? It's planting seeds in a garden you never get to see. I wrote some notes at the beginning of a song someone will sing for me." pic.twitter.com/sTV0fLZjiR

— Hemant Mehta (@hemantmehta) August 7, 2022

[via Deadline and USA Today, cover image via Walt Disney Pictures / IMDb]
Receive interesting stories like this one in your inbox
Also check out these recent news