Don't miss the latest stories
Share this
Futuristic Desert City 'Telosa' To Replace All Cars With Ground-To-Air Vehicles
By Nicole Rodrigues, 14 Aug 2022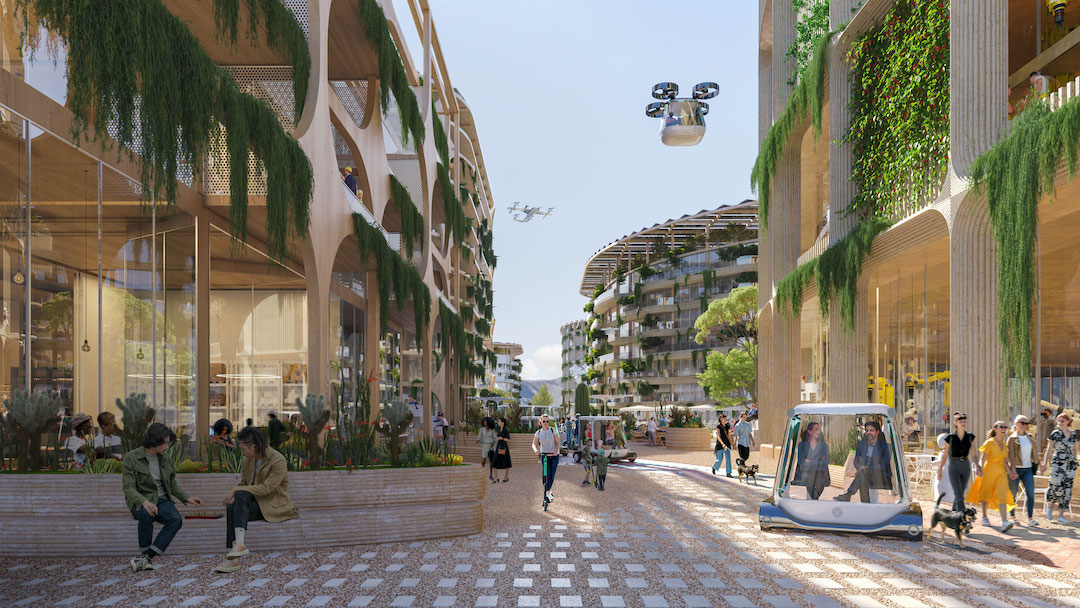 The futuristic desert city of Telosa is not only reimagining the way society lives but also how we commute.
At a recent Town Hall event, architectural firm Bjarke Ingles Group (BIG), which is working with the team to bring Telosa to reality, announced a new autonomous ground-to-air (G2A) vehicle that can drive you around town, and fly above traffic both in one go.
The G2A 'car' is made up of a pod-like cabin, wheels on its base, and four helicopter-like rotors for vertical take-off.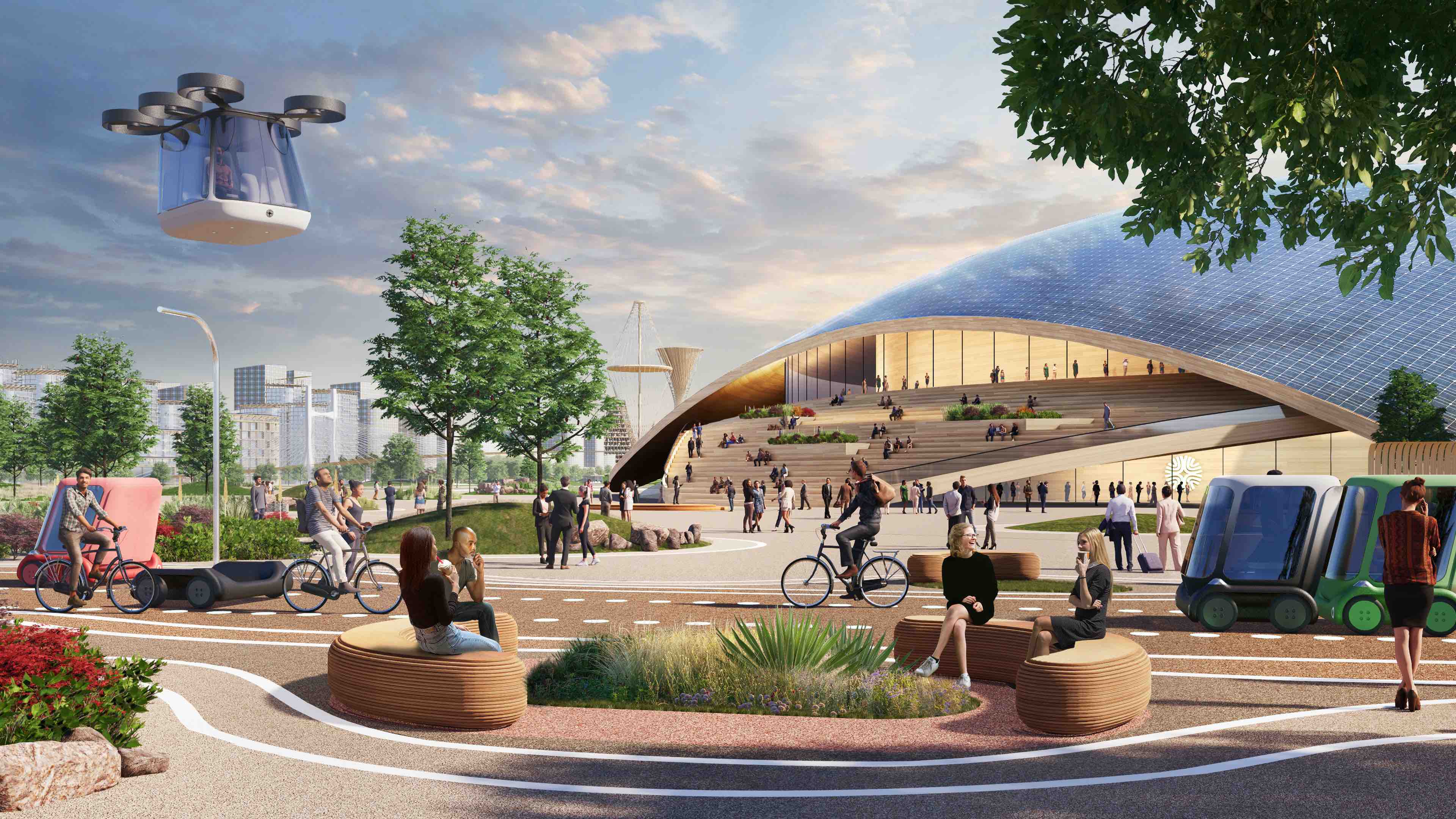 The vehicle is also being used as a hybrid mashup of personal & public transport.
When used by an individual, it will move at a lower speed to safely navigate on roads shared with other pedestrians. Should you wish to fly overhead above the city below to get to your destination, you can simply transform the car into your own mini-helicopter.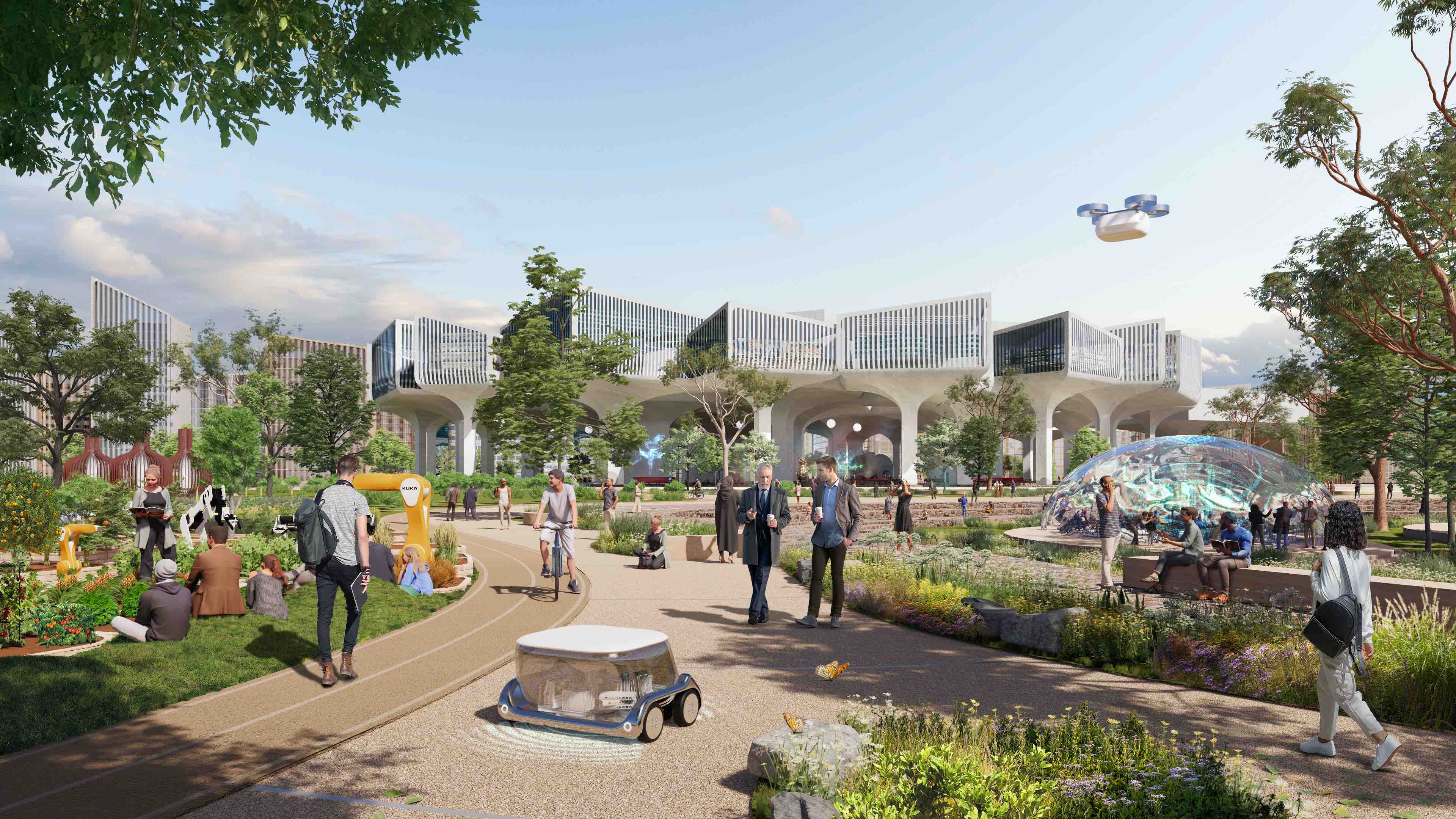 It is also a viable option for public transit. It can zip through the city skyline quickly utilizing guided maglev pathways or in an underground hyperloop system.
The decision to introduce solely autonomous vehicles in the city and remove traditional human-operated trains and cars is to create a much safer environment for its future citizens. This is particularly challenging to implement in already standing cities due to complicated transportation infrastructures that currently exist.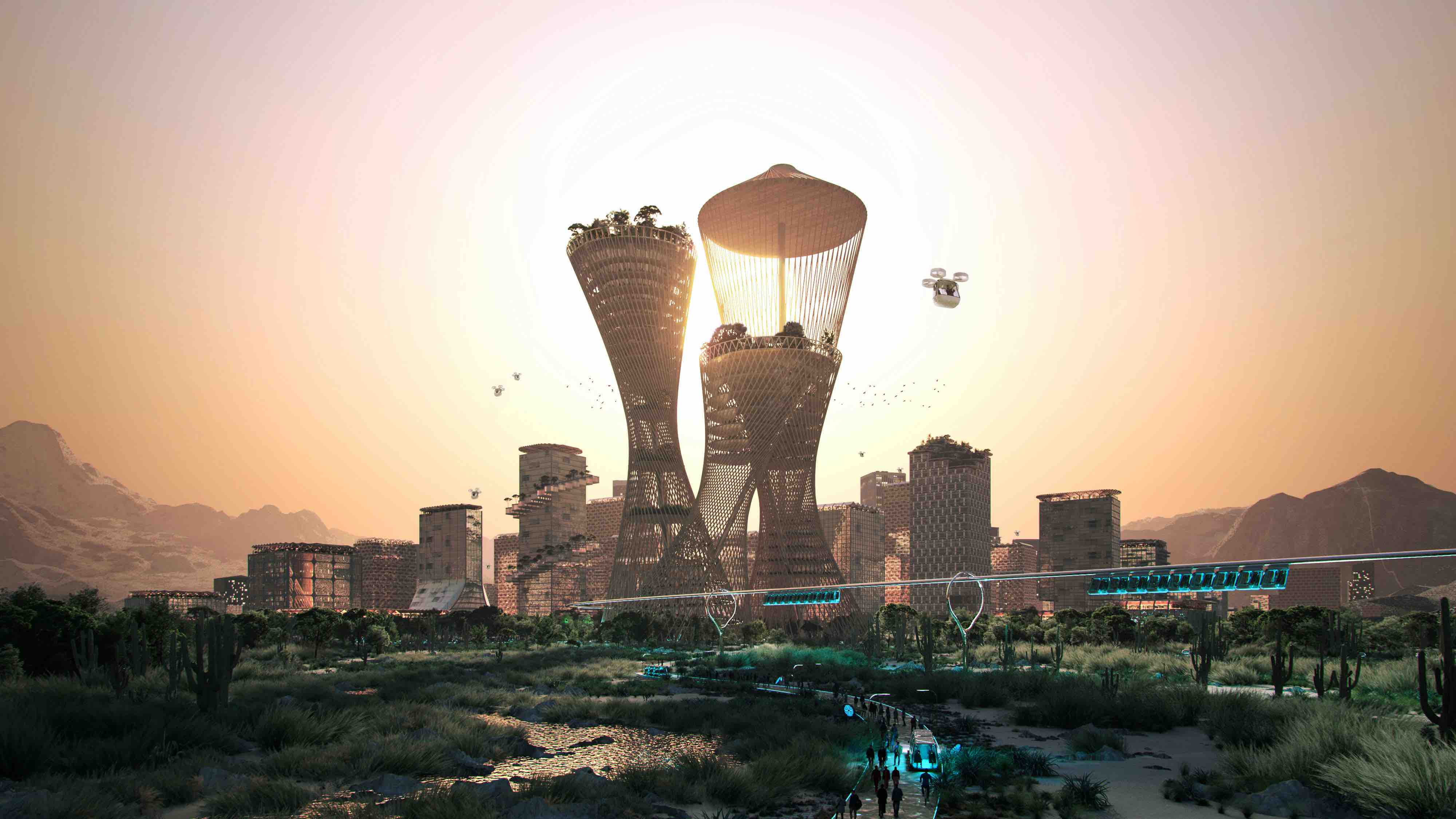 Telosa was first envisioned by billionaire Marc Lore, with the grand plan for a new-age living space that was entirely self-sustainable and future-proof.
The city, however, has still not been approved for construction, though in the Town Hall the team behind Telosa has mentioned that three states have been narrowed down for its inception: Nevada, Utah, and Arizona.
In an interview with USA Today, Lore said that he intends to move 50,000 people into the city by 2030 and raise that number to five million over the next 40 years.
[via Dezeen and StupidDOPE, cover image via City of Telosa]
Receive interesting stories like this one in your inbox
Also check out these recent news