Don't miss the latest stories
Share this
Ancient Egyptian Stone Tablet Reveals Reasons Workers Took Sick Days Off
By Mikelle Leow, 08 Aug 2022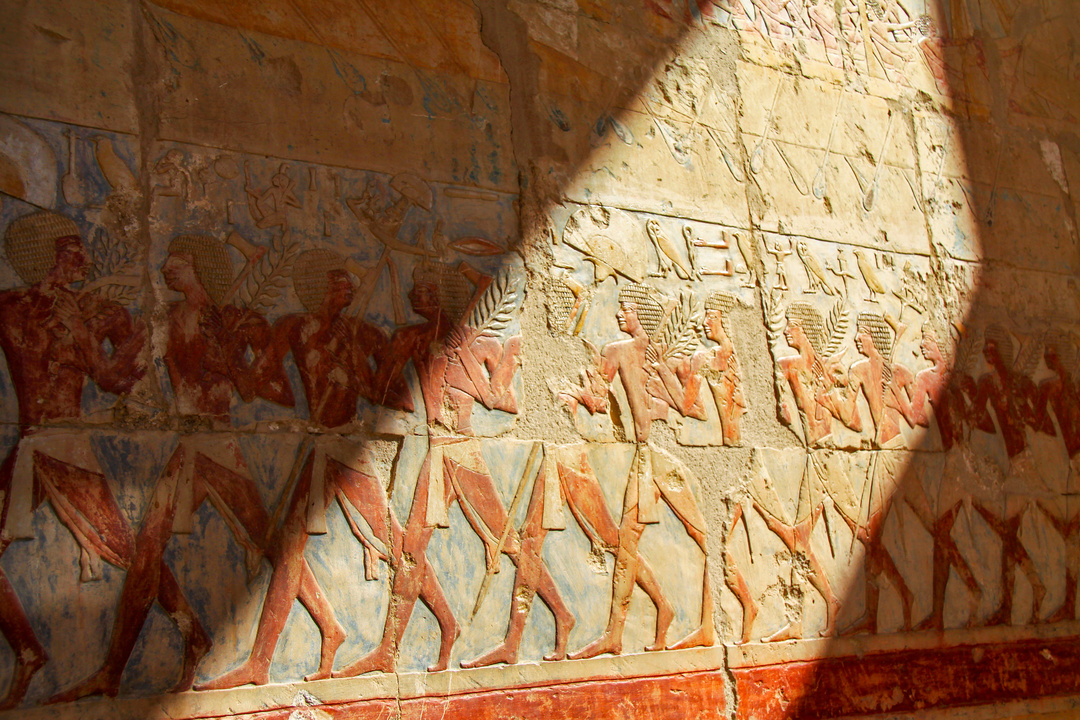 Ancient Egyptians—they're just like us! Except for when they're punished by the gods with scorpion bites or disease… oh wait.

History's most mundane things are often the most enamoring. There's a space at the British Museum reserved for a limestone tablet, called an ostracon, that is carved with the names of workers from 1250 BC who took sick leaves. One might imagine that, centuries from now, archaeologists would get a kick out of why Sharon from human resources wrote someone down for turning up in shorts and thigh-high boots.

Uncovered at the ancient workmen's village of Deir el-Medina, the tablet—written in New Egyptian hieratic script—identified 40 employees who took time off from work in black ink, along with the dates, such as "month 1 of Spring, day 14." Marked in red were the reasons/excuses why they weren't around, offering a glimpse into work-life balance in those days.
Reasons recorded for worker absence on this 3,200 year-old ancient Egyptian attendance register include 'embalming brother', brewing beer' and 'scorpion bit him' 😳. From Deir el-Medina (Thebes).#Archaeology pic.twitter.com/xEvMOzN1rW

February 9, 2022

As noted by Ancient Origins, family obligations and sickness appear to be timeless explanations for staying in. And often, employees had reason to skip work when they were performing tasks for their bosses.
Then there were the stories that were almost biblical, such as when Seba had to rest at home due to a scorpion bite, or when Aapheti seemingly felt compelled to make "offerings to the god" after a long bout of illness and sick days.

One person named Buqentuf took a day off to wrap the corpse of his mother. Another worker named Khaemtir had to be away to "bury the god."
"His wife/daughter was bleeding" was, interestingly, a pretty common reason, alluding to the men tending to female family members who were dealing with their less-understood periods.

One justification that wouldn't hold up as well today is "brewing beer." While day-drinking is largely frowned-upon these days, people were able to give work a miss to make the beverage for religious rituals.

[via Ancient Origins and My Modern Met, images via various sources]
Receive interesting stories like this one in your inbox
Also check out these recent news