Don't miss the latest stories
Share this
Axe Body Spray Now Fills The Air Beyond The Real World, Into The 'Mistaverse'
By Nicole Rodrigues, 21 Jun 2022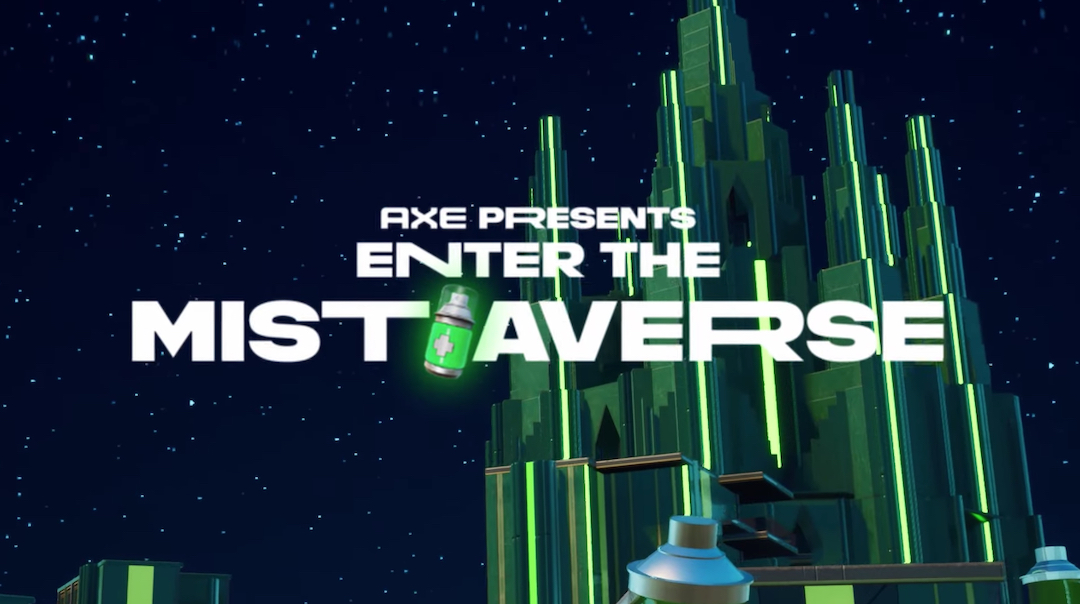 A conspicuous comparison between a healing mist in Fortnite and Axe body spray can give rise to something called the Mistaverse, a new virtual world ruled by the grooming product brand.
Med-Mists, which are used in Fortnite to heal a player who has low health, are the inspiration behind this new island designed by Atlas Creative Studio and professional Fortnite player Bugha, as the body spray brand couldn't resist jumping in on the action.
This new island is Axe and Fortnite's version of the 'Capture the Flag' game with a twist: the flag eats away at your health. This sends players out on a hunt for Med-Mists that have been scattered throughout the map.
Axe's admin office has also been transported into the game, in addition to a spoof of the brand's popular spray—now called 'Mold Spice'. All of this and more are secrets that lay hidden with the map as little Easter eggs for players to sniff out.
Many expected the collaboration to come sooner, as Axe posted on Twitter a while back about how it would convince the "big boss" to join the game if people got the hashtag #savemedmist trending. Now it seems it is finally ready to bring this to gamers globally. This also goes to show how much of a destination Fortnite has become for brands as Axe joins a long list of partnerships the game has done.
[via Marketing Dive and XR Today, cover image via Axe]
Receive interesting stories like this one in your inbox
Also check out these recent news