Don't miss the latest stories
Share this
Land Rover Ads Banned For Precarious Cliff-Hanging Scene
By Alexa Heah, 05 May 2022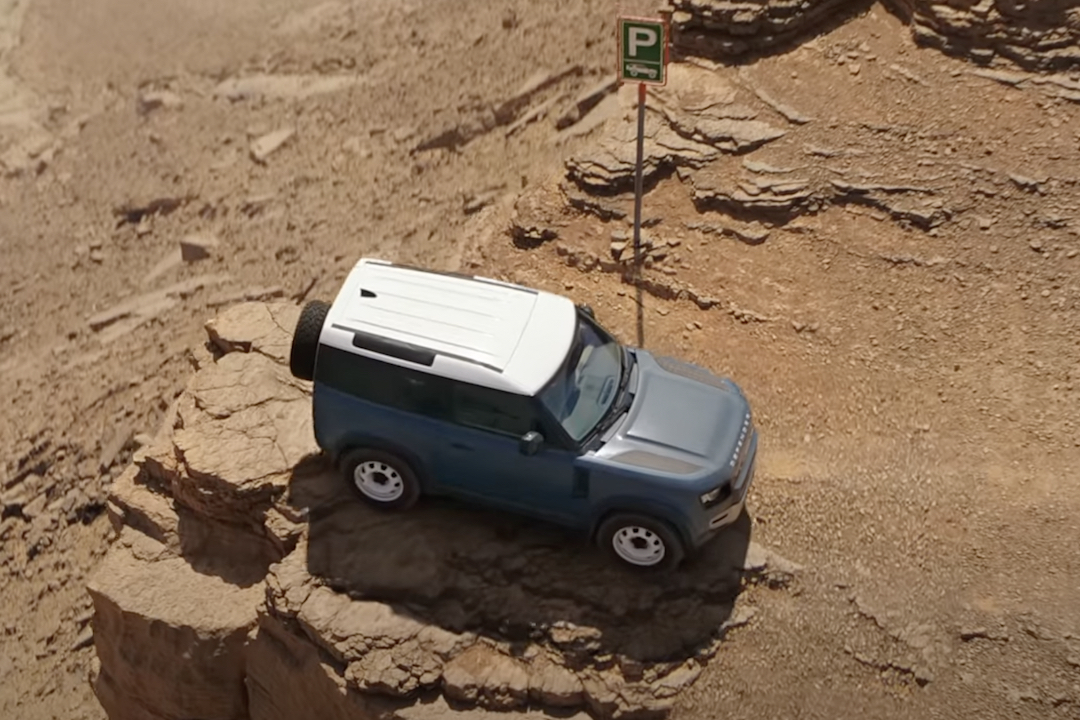 Fans of off-road vehicles like Land Rovers appreciate how sturdy the cars are even in the most dangerous conditions.

Unfortunately, the Advertising Standards Authority (ASA) in the UK didn't agree, recently ruling that the brand can no longer show two advertisements in which cars hang precariously over the edge of a cliff.

According to Campaign, the scene in question was used to demonstrate the vehicle's parking sensors alert system, though the advertising watchdog ultimately felt it had "overstated" the efficacy of the technology.

Interestingly, the decision to ban the advertisements was made after just two viewers complaint about the storytelling being possibly misleading, as they figured that an alert system would only warn drivers if there was an object present behind the vehicle, instead of the empty space shown.

However, Jaguar Land Rover argued that the advertisements portray the cars as reversing towards a boulder, which would have set off the sensors just as it played out in the scene, though it's been pointed out that the rocks "were not sufficiently prominent."

In the explanation for the ruling, the ASA said that the campaign's slogan, "wherever you find yourself," may cause viewers to understand the depictions in the advertisement as how the vehicles would perform "in all environments."

As per The Drive, while Land Rover said it was "very disappointed" with the decision to ban the advertisements from being showed in the UK, it said it will still abide by the regulations, not before adding a subtle jab that it was "based on only two complaints."
[via Campaign and The Drive, cover image via Land Rover]
Receive interesting stories like this one in your inbox
Also check out these recent news