Don't miss the latest stories
Share this
Adobe Stock Presents Creative Visual & Design Trends For 2022
By Mikelle Leow, 12 Jan 2022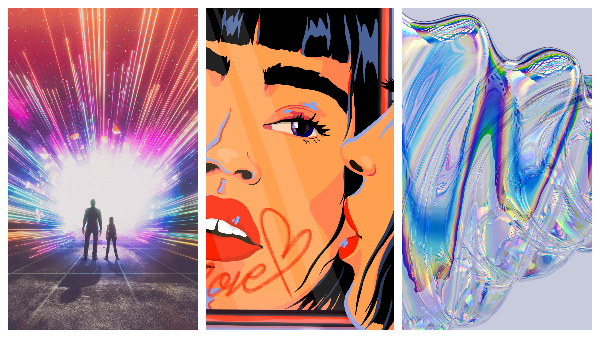 The visuals a person to towards are often a reflection of their state of mind. In the recent leg of the pandemic, people have been fixating on the fun and whimsy, as well as the natural.
These themes are in line with research and data collected by Adobe Stock, which has observed an uptick in interest surrounding optimistic and authentic illustrations, vector graphics, photos, 3D visuals, immersive experiences, and motion graphics. Its findings have been compiled into an intriguing 2022 Creative Trends forecast.
Take a look at this year's predictions for visual and design trends, and find out more over at Adobe Stock's blog post.
Visual Trends
"Powerfully Playful"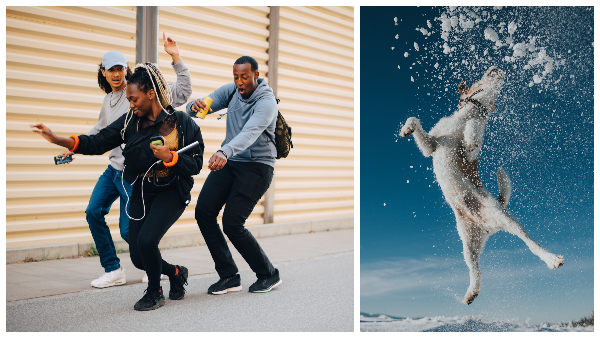 Things are starting to look up as people spend their days outdoors and in the company of friends and family again. In tandem with these high spirits and a sense of freedom, imagery illustrating optimism and joy in the little moments is having its time to shine. Think vibrant colors, animation, and a tall drink of nostalgia. Make no mistake that these pockets of sunshine are just frivolous displays. "Underneath the whimsy, at the core of this trend is grit: the determination to keep going and keep smiling in the face of mounting challenges, no matter how steep," describes Adobe Stock.
"The Centered Self"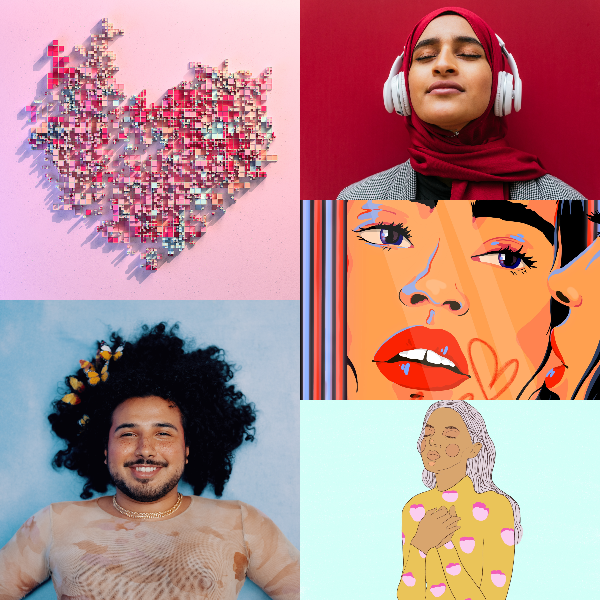 If you can't take care of yourself, how can you take care of the people around you? This notion couldn't be truer now; these days, it's all about self-love and building the foundation to stay resilient against the unprecedented. A new visual trend that Adobe calls "The Centered Self" acknowledges the self-love movement through images portraying "self-acceptance, meditative moments, body positivity, and connections with nature."

"Prioritize Our Planet"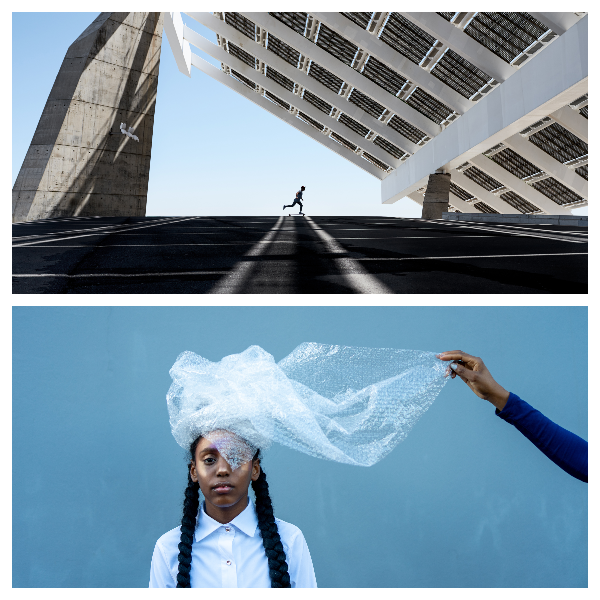 In their recovery, people and brands are giving back to the planet by educating themselves on eco-friendly practices and sharing them with one another. With the conversation on the environment taking shape, fascination with Earth-centered visuals is on the rise.
"In the Groove"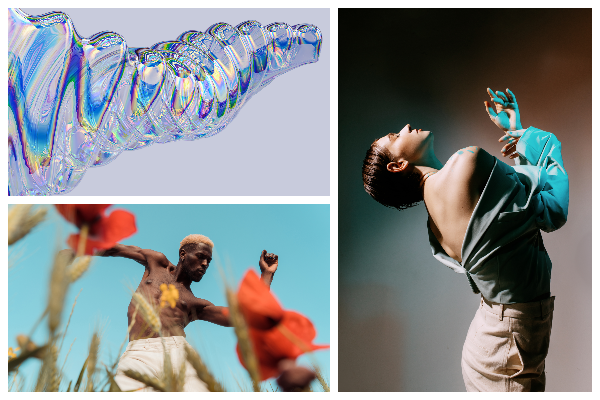 Movement motivates people to get involved. Adobe Stock says that not only are images depicting motion "beautiful and visually inspiring," but they're also "a way for us to experience physicality without needing to touch."
Design Trends
Soft Pop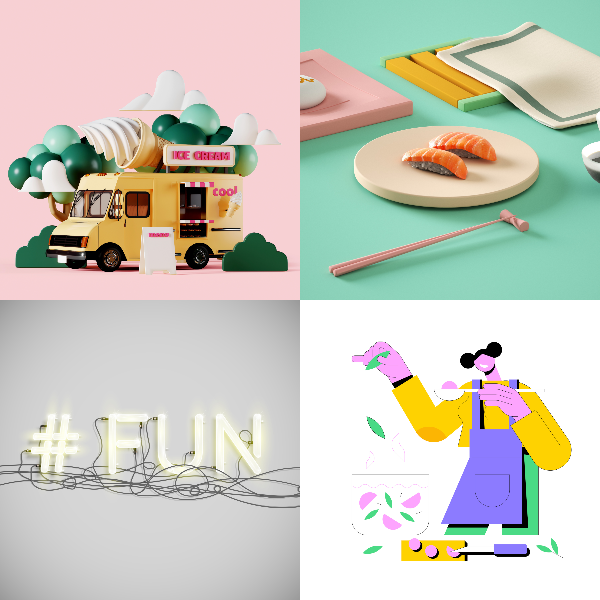 "People are avoiding burnout and seeking out positive images and soft, happy colors," says Adobe. 'Soft Pop' is defined by pastels, pliable forms, and fun shapes. And it type, it manifests in bouncy, dimensional, and bubble lettering.
New Naturalism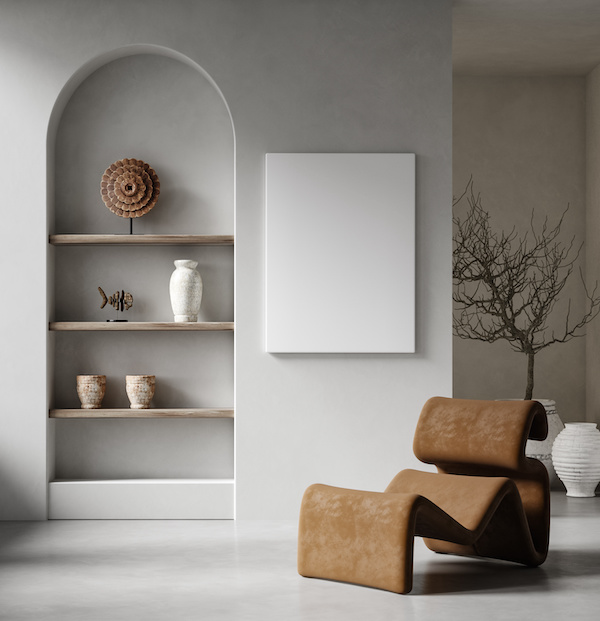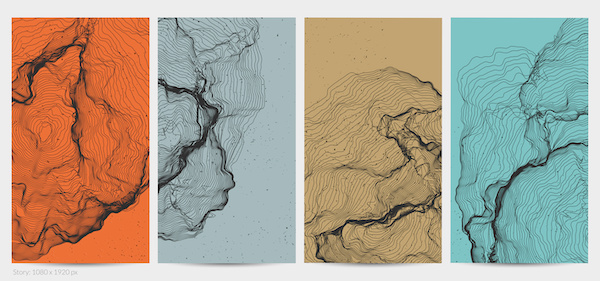 This wholesome trend stems from the clean living habits people have adopted during their extended time at home. It embodies "clean modernism" and "post-minimalism," and is often accompanied by earth tones or black, white, and terracotta hues.
Heritage Craft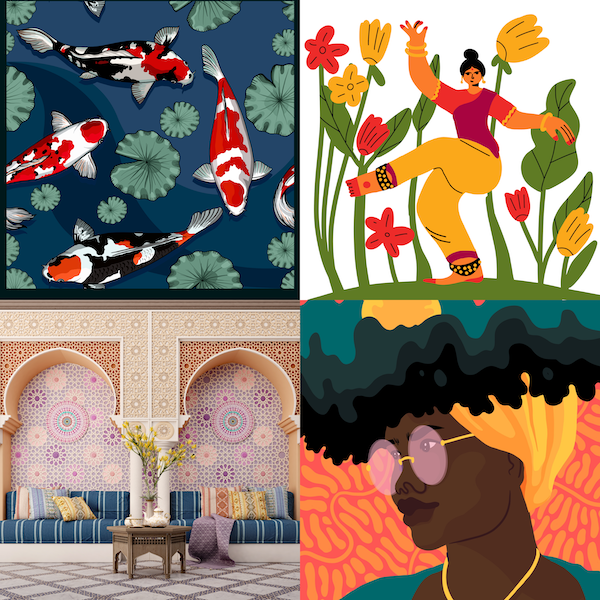 A desire for authenticity brings a search for "layered and joyful maximalism from all around the world," details Adobe. Handmade illustrations, traditional patterns, and local folk art are catching people's fancy. The hunger for culture thrives in spite of travel restrictions.
Otherworldly Visions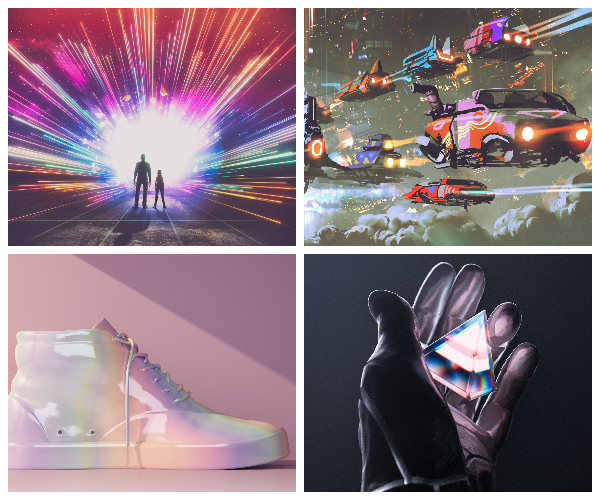 Finally, with all eyes on the metaverse and space travel, it's little wonder people are seeking out dreamlike, futuristic "visions."
Explore more trends from Adobe Stock here.
[via Adobe Stock]
Receive interesting stories like this one in your inbox
Also check out these recent news