Don't miss the latest stories
Share this
Stonehenge Could've Been Built By Workers Fueled By 'Energy Bars'
By Alexa Heah, 03 Dec 2021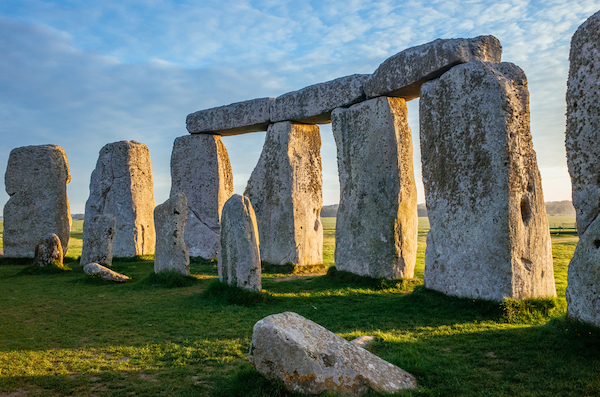 Image via Shutterstock
Historians in the UK
have recently posited that Stonehenge's builders may have fueled themselves with meaty "energy bars," just like one does after a workout in today's age.
It was previously believed
that the ancient workers, who constructed the stone ring sometime between 4,000 and 5,000 years ago, ate a diet of mostly beef, pork, and dairy. However, newly excavated evidence from a nearby settlement—where builders may have lived—showed that, during the winter, the workers could've snacked on seasonal sweets or savory bites.
Archaeologists with the
Stonehenge Riverside Project found that the New Stone Age (or Neolithic) builders had gathered hazelnuts, crab apples, sloes (a type of berry), and other fruit. Susan Greaney, an archaeologist at the
English Heritage
charity, said that these nuts and fruit might have been cooked with meaty fats to create "a great energy bar, full of calories."
"We know that midwinter
and feasting were really important to the builders of the Stonehenge. We're lucky to have evidence which tells us that they had access to nutritious fruit and nuts," said Greaney.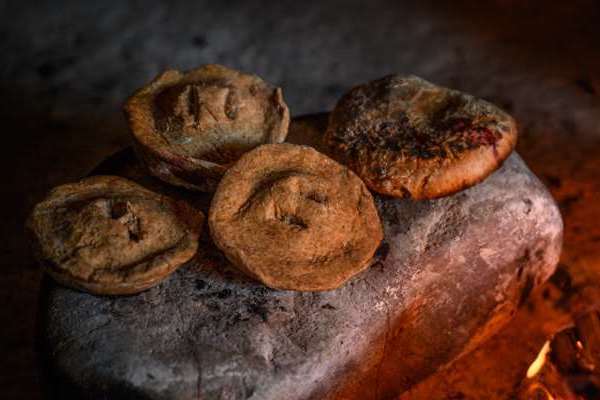 Image via English Heritage
According to Live Science,
the researchers felt it was possible that the workers could've come up with their own pastries, similar to that of a British mince pie, with savory fat baked with fruit and nuts. While the earliest records of pies date back only to medieval times, cereal crops existed for centuries before that and could have been used for baking.
Stonehenge workers and their
families may have enjoyed such treats "for celebration as well as sustenance, with the sharing of food helping the community to bond, encouraging people to travel from far and wide to help build Stonehenge," Greaney explained.
"We'll never know
for certain what recipes they favored, but it's fun to imagine travelers being greeted with a tray of mince pies!"
Well, if there's
one thing we know for sure, it's that the builders had to have been eating loads to move the huge rocks that make up the monument. As per
Bournemouth University
, the larger "sarsens" stones measure up to 30 feet tall and weigh 25 tons, while the smaller "bluestones" could weigh up to five tons each.
For now,
English Heritage will be baking mince pies in the Neolithic Houses at Stonehenge every Monday in December – which will be available in the cafe throughout the month. So tuck in!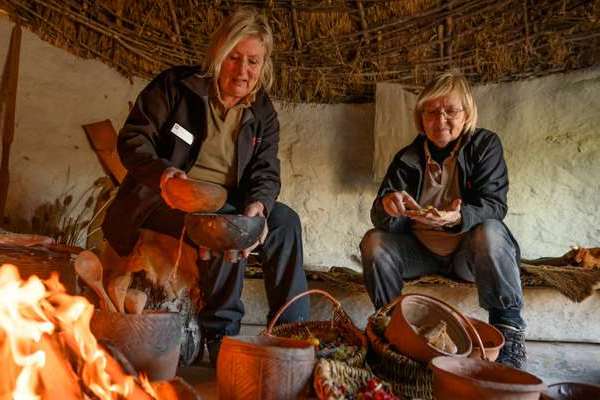 Image via English Heritage
[via
Live Science
, images via various sources[
Receive interesting stories like this one in your inbox
Also check out these recent news