Don't miss the latest stories
Share this
Ancient Board Games Have Been Restored By AI And We Can Now Play Them For Free
By Ell Ko, 28 Oct 2021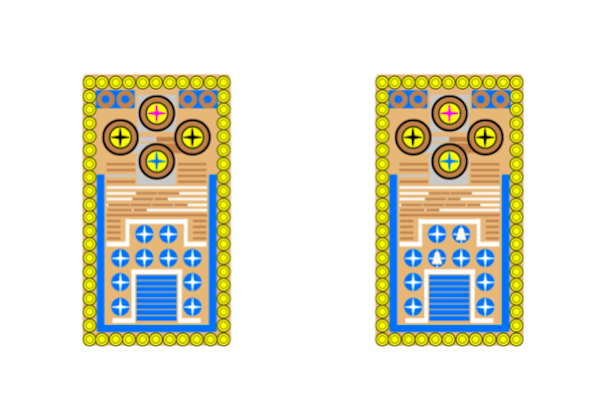 Image via Ludii / the Digital Ludeme Project
Board games have
existed since the ancient days, spanning cultures all over the world. Unfortunately, many of these haven't withstood the test of time, and some have barely any information on them left.
In trying to
mitigate this, a team of researchers and anthropologists have come up with the
Digital Ludeme Project
, which is based at Maastricht University in the Netherlands. This calls upon the help of our new best friend, artificial intelligence, to fill in the blanks surrounding the games: their rules, origins, and original players.
This system has
been dubbed 'Ludii', and is a labor of love led by Cameron Browne. "What we're trying to provide, as part of the project, is a tool for toolbox of historians and archaeologists," Browne explains to
VICE
. "So they can make more informed reconstructions based on the evidence they have."
Each game is
first dissected into
ludemes
, which is a word describing rules or concepts that can be transferred from game to game. For example, the concept of leveling up a character, which can be found in countless titles, or gaining experience points.
Some shared guidelines
include the number of players, how to move the pieces, and what you need to do to win the game and triumphantly rub this victory in your fellow players' faces until the sun goes down.
Once all the
relevant information is sorted into the ludemes, it'll be AI's time to shine. Using historical information, it'll attempt to "fill in the blanks" where records perhaps fall short. Where the official rules can't be found, AI will try to come up with its own set that makes the most sense in historical context.
Various rulesets are
generated by the algorithm, which is hard work rewarded by the fact that the AI can then play the game with its own proposed rules. While doing this, data from their experience is generated, telling the researchers about the game's quality and if the rules are actually viable.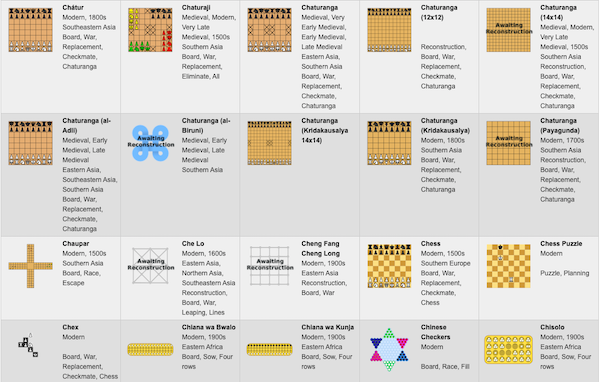 Image via Ludii / the Digital Ludeme Project
The reconstructed
games now live on the
Ludii
website and span an enormous library including games like
Hnefatafl
, which is Viking chess. However, there are also some modern titles like
Draughts
and even the
Game of Life
, should one find themselves grasping for familiarity among the overwhelming choice.
Players will be
able to compete against friends or even Ludii itself, although the latter may prove to be frustratingly clever since it knows pretty much everything there is to know about the game.
The Digital Ludeme Project
began in 2018 and will run through 2023, supported by the European Research Council.
Mig Mang is a game mentioned by Sarat Chandra Das, a Bengali man who visited Tibet. He said it "resembled chess," but it turns out to be closely related to Weiqi/Go, on a 17x17 board pic.twitter.com/xDpy7BS6ZL

— Digital Ludeme Project (@archaeoludology) August 2, 2021
1,000 games are available in Ludii right now! Check our library at https://t.co/HDvHHjyG4R and enjoy playing!
All are fully playable remotely or locally, with a lot of different AI techniques to beat. Open-source software to work with. @archaeoludology pic.twitter.com/G7AVLve836

— ludii.games (@LudiiGames) October 6, 2021
[via
Vice
, all images via
Ludii / the Digital Ludeme Project
]
Receive interesting stories like this one in your inbox
Also check out these recent news