Don't miss the latest stories
Share this
Caravaggio Only Painted 1 Ceiling In His Life—Now, Its Home Could Sell For $547M
By Ell Ko, 28 Oct 2021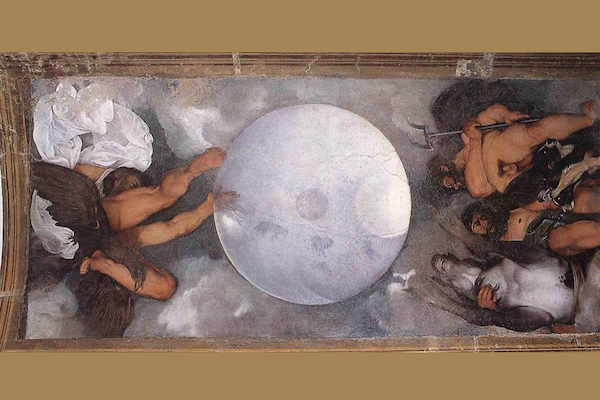 Image via Web Gallery of Art (public domain)
Italian artist Caravaggio
produced many acclaimed paintings, but rarely did his work make an appearance on murals, in contrast with other renowned Italian painters. There is, however, one exception, and that exception is going to be for sale.
A sprawling villa dating back
to the 16th century by the name of Casino di Villa Boncompagni Ludovisi, or
Villa Aurora
, sits royally on a site just over half an acre, and boasts a home that measures 32,000 square feet.
It's the only part
remaining of the larger Villa Ludovisi, which saw much of its infrastructure demolished in the 19th century, according to
CNN
. A garden and a few garages surround it, shielding it off from the rest of the world. The rooms in this six-story mansion contain numerous pieces of highly valuable art, including the frescos done by baroque painter Guercino.
Many other artifacts
that used to reside in the house, including some ancient statues, were bought by the Italian state and are now hosted at the Roman Museum.
Caravaggio's Jupiter, Neptune and Pluto
is, of course, the star of the show. The 30-square-foot mural depicting the gods was commissioned in 1597 to cover the ceiling of what was then an alchemy lab.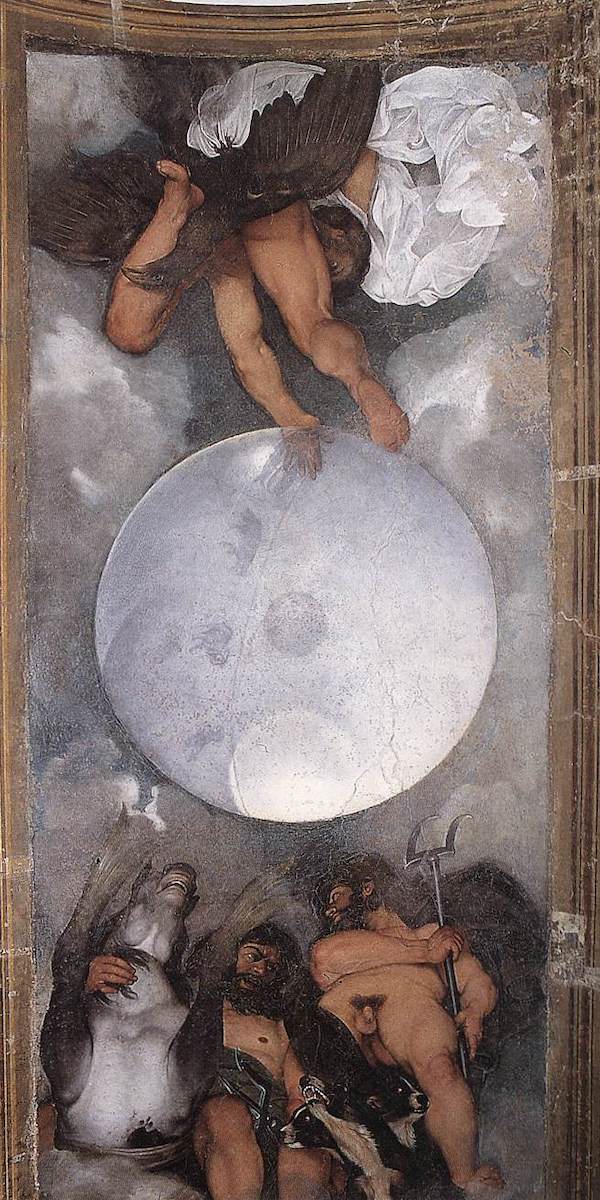 Image via Web Gallery of Art (public domain)
It sounds like
a total dream, but, unquestionably, it comes with a price tag beyond hefty.
The Guardian
has reported that when Villa Aurora goes on auction on January 18, the opening bid will be €417 million (US$546 million), with the painting alone being worth "no less than" €310 million (US$360 million).
Another condition for
the purchase of the property is that its new owner will need to spend at least €11 million (US$12.8 million) in restoration.
The painting's valuation
process was overseen by Alessandro Zuccari, who is a history professor at the University in Rome. "It's an extraordinary work which was difficult to put a price on, seeing as it was the only mural ever done by Caravaggio and so we had nothing to compare it to," he tells
The Guardian
.
Although the price tag
has been established, Zuccari still feels that the work is "priceless," because it's "the only mural by one of the greatest painters of the modern age." This mural, along with Guercino's frescos, make it "a place that's unique in the world."
Currently, Villa Aurora
belongs to the Boncompagni Ludovisi family, descendants of Pope Gregory XV. Thanks to its status as a protected art site, it has been reported by
CNN
that the state will retain the right of first refusal when the auction takes place.
[via
CNN
, images via
Web Gallery of Art
(public domain)]
Receive interesting stories like this one in your inbox
Also check out these recent news