Don't miss the latest stories
Share this
A Tree Fights To Save Itself And Friends By… Sending Tweets On Its Own
By Ell Ko, 21 Oct 2021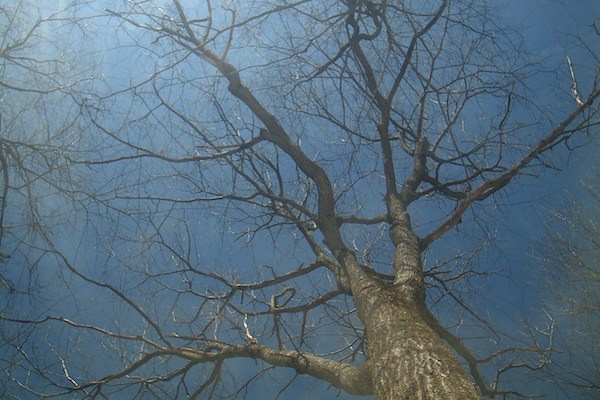 Image via A Witness Tree / Twitter
The oldest living organism
on Twitter is none other than the
Harvard Forest Witness Tree
, a red oak located in Petersham, Massachusetts.
Yes, the tree is
a Twitter user. Well, partially, at least. As it disclaims in its
profile
, "Views are my own—sort of (data translated by scientists and communicators at HF)."
Tweets sent by
the tree include weather and environmental updates, as well as laments about heatwaves, as shown below.
The last 2 days were extremely hot for February. When is this heatwave going to end?

— A witness tree (@awitnesstree) February 24, 2020
Updates about the
tree itself are, of course, included. That's what social media is there for, right?
This month I am resting; my trunk and branches are not really growing.

— A witness tree (@awitnesstree) February 22, 2020
The Witness Tree
Social Media Project was inspired by a popular piece of literature on climate change, a book by the same name:
Witness Tree
, as well as
TreeWatch.net
, a similar tree monitoring project.
This data is collected
from sensors that are set up on and around its trunk, enabling the team of scientists behind the project to monitor the tree's conditions. Measurements include that of water and carbon, as well as sap flow and variations in stem diameter.
These values can
be used to "demonstrate the sensitivity of trees to changing weather conditions, such as drought, heat waves, or heavy rain showers," researchers write in a
paper
on the topic. But, more importantly, its "true innovation" is its ability to display trees' responses to climate change in real-time.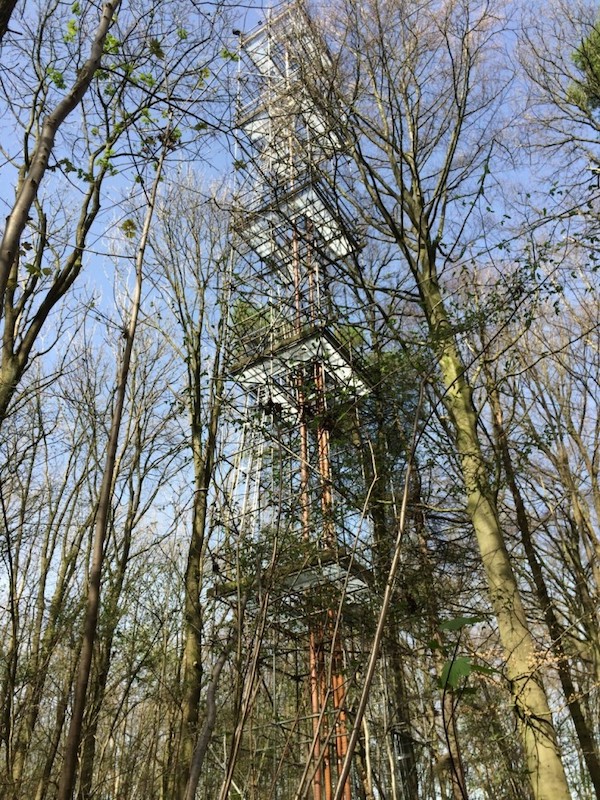 Image via TreeWatch.net
In addition to the data
collected from the trees, information from the Harvard Forest data archive is linked up to these sensors. This contributes around 55 years' worth of climate knowledge to the data.
Finally, a tailormade
computer program takes this data and translates it into tweets on behalf of this fine specimen. Data is inserted into pre-written message templates constructed by the researchers,
Good Good Good
details
, before sending it in the tree's "voice."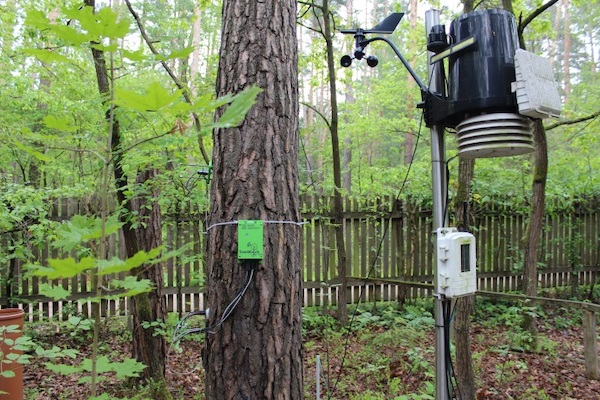 Image via TreeWatch.net
It's amusing to
see a tree tweeting, but besides that, awareness of the project and the impacts of climate change can be raised. This is, of course, alongside gathering priceless data that will allow scientists to find new ways to save the forests.
[via
Good Good Good
, images via
TreeWatch.net
and
A Witness Tree / Twitter
]
Receive interesting stories like this one in your inbox
Also check out these recent news