Don't miss the latest stories
Share this
McDonald's Drive-Thrus Have Supposedly Been Taking 'Mugshots' Of People
By Ell Ko, 20 Oct 2021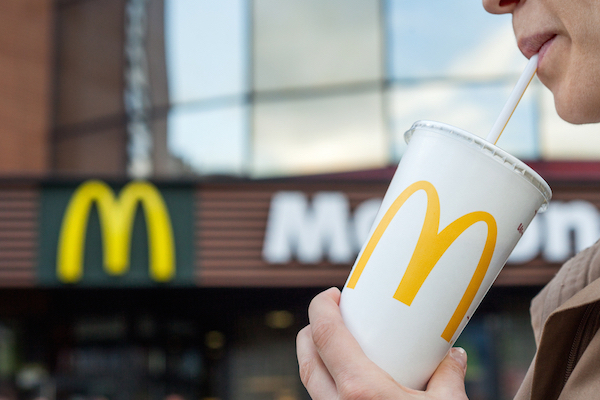 Image via 8th.creator / Shutterstock.com
For the customer,
the fast-food
drive-thru
is an almost mysterious alternate universe where you speak into a crackly-voiced machine yet get served piping hot food by a human, all without needing to stand.
Then you drive away,
back into the real world, and everything is forgotten. The world fades to just you and that packet of fries sitting in the passenger seat that's smelling better by the second. After all, there are so many customers in drive-thrus every day, your experience was just one of many transactions. Right?
Well, partially. Except
your experience isn't so intimate between just you and the speaker, and it's certainly not forgotten.
In September, a TikTok
user claiming to be a McDonald's employee shared a video containing some pretty unsettling nuggets of knowledge.
"The fact that
people don't know we can hear your convos even when we aren't speaking to you or taking your order," one text block reads.
This is followed
by: "And we have a camera at the speaker that takes a picture of you so we know [whose] order is [whose]."
The comments are
filled with equal parts horror of the customer ("WHAT" is a common response), and equal parts amusement and affirmation of fellow employees. Some fast-food workers say that their particular restaurants rely just on the speakers, while others confirm that a camera is indeed involved.
Another user, who
works presumably at the same chain, writes, "When you hear people shouting at their kids, that's the best."
"Seeing the mugshots
of random people makes my day," continues the original TikTok video, which looks like it was recorded on shift.
All that doesn't
necessarily end when the customer has secured their food and drives away. At this point, we would presume (and hope) that these photographs are deleted when the restaurant closes for the night, and the audio clips aren't being recorded. However, there is no definite way to tell.
This isn't the last
of it, though;
Mashed
notes that a report by
Restaurant Business
indicates that the fast-food chain is testing an artificial intelligence (AI) drive-thru system. This would, apparently, analyze voice recordings and allow the system to "remember" customers based on their voices and license plates and show them optimized menu options.
Well, all that's
left to say is "cheese."
[via
Mashed
, image via
8th.creator / Shutterstock.com
]
Receive interesting stories like this one in your inbox
Also check out these recent news