Don't miss the latest stories
Share this
Sea Scorpion The Size Of A Dog Once Prowled Prehistoric Seas Of China
By Ell Ko, 19 Oct 2021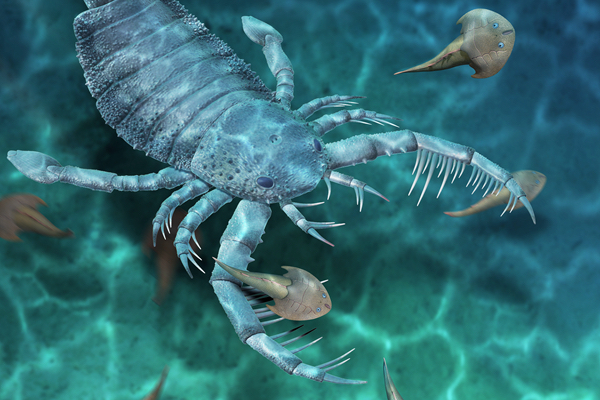 Image via Nanjing Institute of Geology and Palaeontology Chinese Academy of Sciences
Scorpions can be,
and for most, are, horrifying. Not many will be able to stand their ground if one of these menacing lobster-reminiscent creatures come scuttling towards them at threateningly rapid pace.
Now all that
terror comes in the form of a fossil discovered to be a sea scorpion the size of a dog. Thank goodness it's a fossil.
Discovered in the
Lower Silurian region of South China, the 3.3 foot-long creature is deemed to belong to the
Terropterus xiushanensis
gen. et sp. nov., which is a member of the Mixopterids. This group of eurypterids, or sea scorpions, is instantly recognizable by its arms, lined with structures that look like teeth.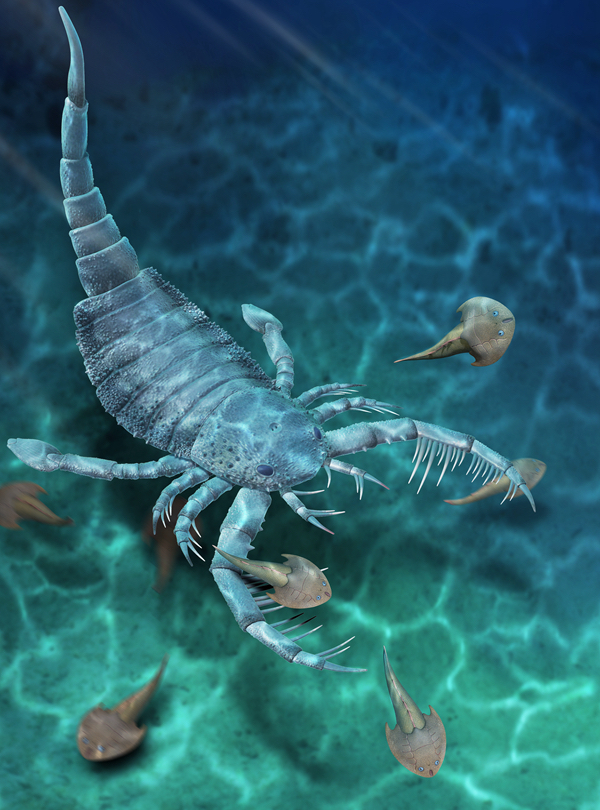 Image via Nanjing Institute of Geology and Palaeontology Chinese Academy of Sciences
In a paper
published in the latest issue of the
Science Bulletin
journal, the researchers state that the "highly specialized" creature had "enlarged and very spiny" limbs. These teeth-like structures are used to grab prey in a "catching basket" while it wanders the seafloor, which sounds like a comical yet gruesome version of grocery shopping.
"Our knowledge
of mixopterids is limited to only four species in two genera," explains Wang Bo, professor at Nanjing Institute of Geology and Palaeontology and the study co-author. These were "all based on a few fossil specimens from the Silurian Laurussia 80 years ago."
The "bizarre animals,"
as described in the study, are believed to have prowled the shallow waters off Gondwanan, a primordial supercontinent, between 443.8 million and 419.2 million years ago.
The Terropterus, with its
"sharp weapon," is presumed to have been one of the top predators in the marine environment.
"This first Gondwanan
mixopterid, along with other eurypterids from China and some undescribed specimens, suggests an under-collection bias in this group," Wang says in the
statement
. "Future work, especially in Asia, may reveal a more cosmopolitan distribution of mixopterids and perhaps other groups of eurypterids."
Yes, there
might be more.
[via
TechRadar
, image via
Nanjing Institute of Geology and Palaeontology Chinese Academy of Sciences
]
Receive interesting stories like this one in your inbox
Also check out these recent news