Don't miss the latest stories
Share this
The Beautiful Orionid Meteor Shower Is Peaking Soon—Here's How To Catch It
By Ell Ko, 13 Oct 2021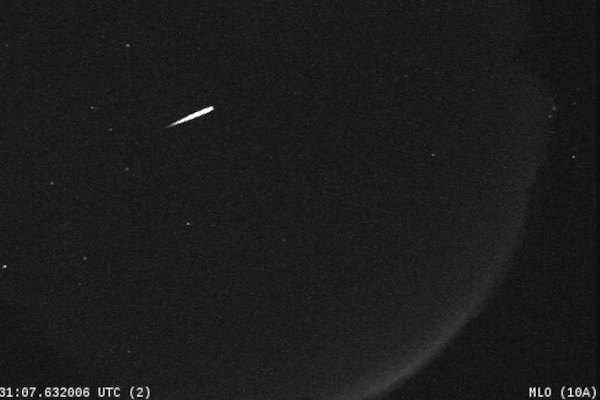 Image via NASA / JPL
The stunning spectacle
of the Orionid meteor shower, widely considered one of the most beautiful meteor showers in the world, is back for its annual fanfare.
Usually running
from early October to early November, its peak often falls in the middle of October, lighting the night sky up with a dazzling display. Known for its speed, this meteor shower sees its pace reaching up to 148,000 miles per hour.
This year's peak
will occur on October 21, which will be the day the most number of meteors shoot across the sky per hour. Currently, 20 per hour are predicted at around 2am local time.
However, it isn't
just limited to that hour-long window; the Orionids can be seen any time between midnight and dawn through the first week of November. Some of them leave trails of ionized gas behind them, too, lasting for a few seconds after the meteor has disappeared.
EarthSky
notes
that these meteors come from Halley's Comet, which last saw Earth in 1986. Every year, when the Earth intersects the 365-day orbit of the comet, debris from it that hits our atmosphere form the meteor shower.
This year, the
Orionids' peak happens to coincide with the full moon. The glow from it might make the meteors a little more difficult to spot, but that's not to say that it'll be impossible.
The meteor shower's
radiant point is located near the bright star Betelgeuse, which sits just above the Orion Constellation's left shoulder, near the sword.
NASA
states that the Orionids will appear for longer and look more spectacular when viewed 45 to 90 degrees from this radiant.
But to catch a
glimpse of this gorgeous array, you can begin to look around 1:20am from any wide, open area, wherever you live. You don't have to focus on just one specific direction; after all, when there's a fireball streaking through the sky, it's hard to miss.
You might want
to head out at least 20 minutes in advance so your vision can fully adjust to the dark. Wrap up against the cold, recline on your back, and use just your eyes to watch,
Space.com
states
. Although there might be an urge to carry binoculars and telescopes with you, don't bother—they're more suited to stationary objects.
Of course, removing
as many sources of light as possible is also advisable, and finding a high vantage point away from light pollution will also help the meteors to be more visible.
[via
Inverse
, image via
NASA / JPL
]
Receive interesting stories like this one in your inbox
Also check out these recent news