Don't miss the latest stories
Share this
NASA To Crash Spacecraft Into An Asteroid So That It Doesn't Hit Earth First
By Ell Ko, 08 Oct 2021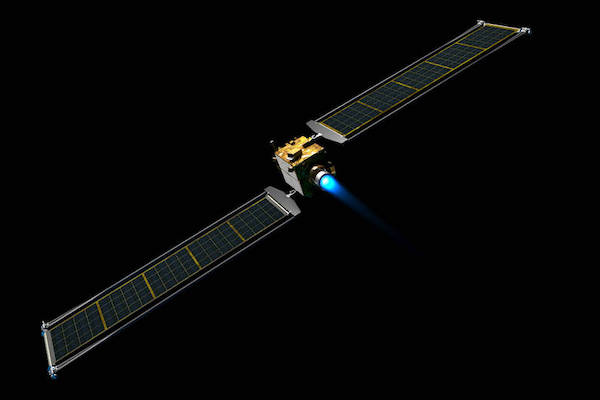 Image via NASA / Johns Hopkins Applied Physics Lab
Most of us earthlings
would probably presume that when a spacecraft is launched into orbit, one of the ground (or space?) rules is simply "Do Not Crash." A crash would damage, if not obliterate, the vehicle, and who's going to rescue it and its occupants from outer space, thousands of miles from the Earth?
So, one would
want to avoid that at all costs, especially given how costly and difficult it is to make and launch something into orbit in the first place. Right?
Wrong, according to NASA.
The space agency has just announced a mission that is set out to do just that, and it is called
DART
: the Double Asteroid Redirection Test. As you may be able to guess from the name, it's an attempt to divert an asteroid that might have a chance of striking Earth.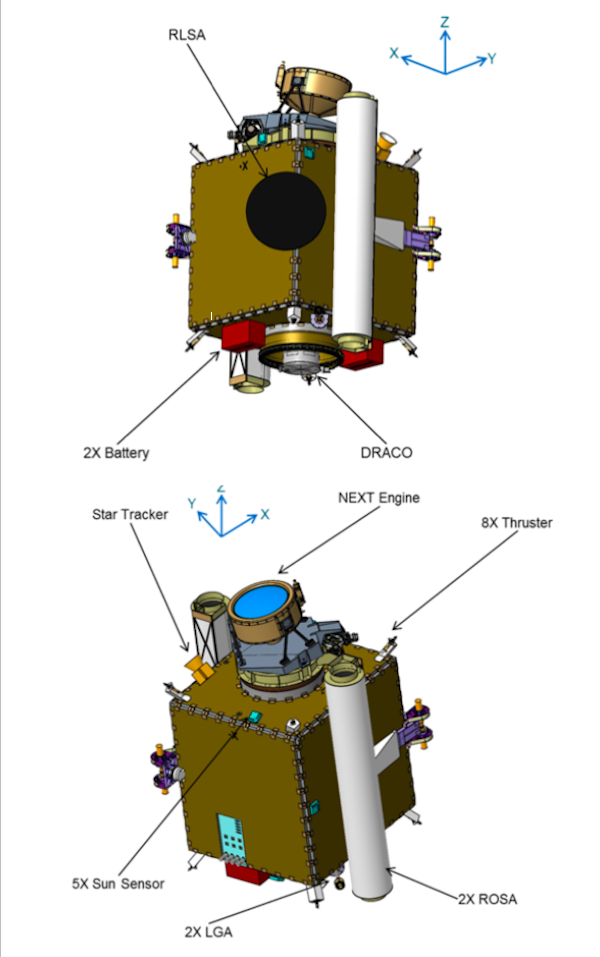 The DART spacecraft. Image via NASA / Johns Hopkins Applied Physics Lab
Riding on the
back of a SpaceX Falcon 9 rocket, DART will be carried out to an asteroid system called (65803) Didymos. This spans 780 meters (2559 feet), and is orbited by a moonlet—a small moon—160 meters (525 feet) wide. This is the "typical" size of asteroids that have the potential to "pose the most likely significant threat to Earth," according to NASA.
So the solution
is, apparently, to whack it with DART.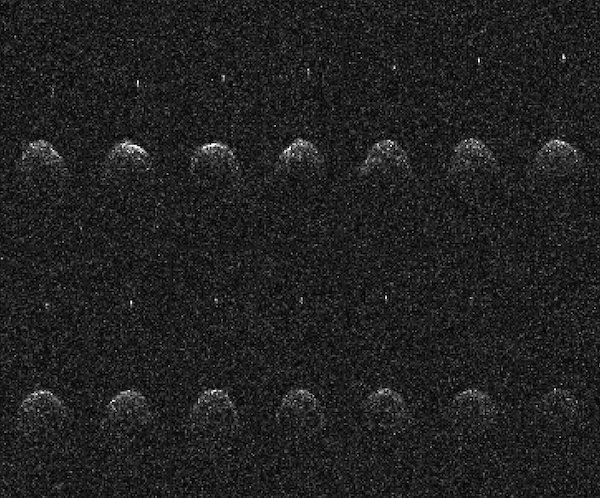 (65803) Didymos. Image via NASA / Johns Hopkins Applied Physics Lab
Colliding with the
moonlet at 6.6 kilometers per second, or roughly 14,760 miles per hour, DART is hoping to change the speed of the moonlet "by a fraction of one percent."
Although it seems
very miniscule, this is said to "change the orbital period of the moonlet by several minutes," NASA explains. This is enough for it to be observed and measured from Earth's telescopes.
This will be
the first demonstration of the kinetic impactor technique, the space agency says, which will involve sending a spacecraft hurtling towards an asteroid to redirect it from Earth or nudge it into better place.
Once launched on
November 24, DART will separate from the Falcon 9 to keep cruising onward before it reaches (65803) Didymos in September 2022. During this time, it will also demonstrate NASA's solar powered space propulsion technology by charging its electric ion thrusters with power from the Sun.
However, NASA has
not said what will happen to it after the collision occurs. It's not looking likely that it'll make a return to Earth, though: a sacrifice in the name of planetary defense.
Perhaps this will
become the first martyr of the space exploration age.
Image via NASA / Johns Hopkins Applied Physics Lab
On Nov. 24 at 1:20am ET, @NASA's DART mission will launch from @SLDelta30 in California. It will be the first demonstration of the kinetic impactor technique, which involves sending a high-speed spacecraft into the path of an asteroid to change its motion: https://t.co/g01L0LOJ85 pic.twitter.com/T0JmRVQs0A

— NASA's Kennedy Space Center (@NASAKennedy) October 6, 2021
[via
NBC
, images via
NASA / Johns Hopkins Applied Physics Lab
]
Receive interesting stories like this one in your inbox
Also check out these recent news