Don't miss the latest stories
Share this
Roombas Are Now Trained With Poop Detection AI After Real-Life Horror Stories
By Ell Ko, 17 Sep 2021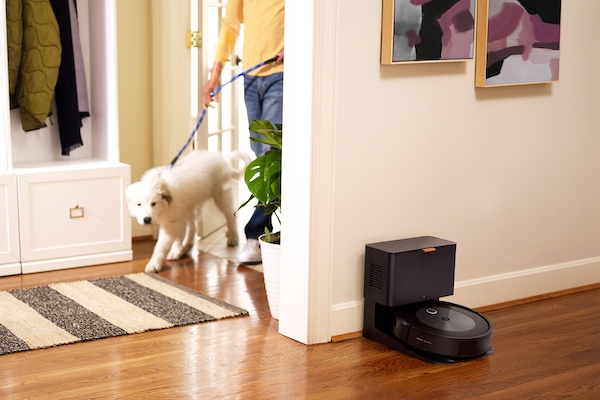 Image via iRobot
Having an
automatic robot cleaner is great because we can leave it to do all the dirty work while we take a power nap or go out for coffee.
But its demise
lies in its power: being able to operate totally alone, but without the reflexes of a human being zeroing in on the fact that it's about to run into—and start to smear—pet "accidents" all over the new carpet, and there have been one hellish incident too many of
poop being smeared
all over homes.
Roomba j7+ is set
out to ensure that expensive carpets never need to go to waste again. Its proprietary Genius 3.0 Home Intelligence now has the ability to detect common obstacles.
iRobot's co-founder
and CEO, Colin Angle, tells
CNN Business
that although power cords are the most common obstacle Roombas remained stumped by, pet poop was the single "most spectacularly bad" obstacle that the robot could possibly encounter and power through.
For more than
five years, the company has been investigating ways to develop somewhat of a poop-detection technology.
According to
Angle, previously investigated methods included capacitive sensors to measure things like pressure, and olfactory sensors, which detect odor.
But the team's
final answer came in the form of machine vision, or artificial intelligence. Again, it took years to do this, and involved building a rather expansive library of images of, well, excretion. Imagine stumbling across that on a corporate hard drive.
Training the robot
to recognize the object in real life would mean that a lot of data of similar objects is required for it to begin to associate similar-looking things with the term "pet poop." This may be the only context in which pet waste is described as the more the merrier.
More "realistic"
models were also brought in, with iRobot investing into "all the realistic gag poop you can buy on the internet" and creating its own Play-Doh models of it.
Angle also believes
that every employee at the company who happens to own a pet has probably photographed its waste from multiple angles for this research.
But all of this
has paid off. When the Roomba j7+ "sees" this obstacle in the wild with its built-in camera, its image-recognition software will determine if this is a dropped power cable or, in fact, a lump of poop.
Then, the robot
will maneuver around it and approach the object more carefully in order to carry out a "gentle clean" around its edges. If it turns out to be a new puppy mess, an alert will be sent to its owner's phone via the accompanying smartphone app to let them know of the mess.
Image via iRobot
There's also the
option for the owner to use the app to contribute an image to the Roomba's library for further machine learning, if they so wish.
In a slightly
cheeky guarantee termed the 'Pet Owner Official Promise' (POOP), the company is also promising to replace any Roomba j7+ that doesn't manage to avoid solid pet waste.
"The Roomba j7+
with iRobot Genius provides greater levels of personalization, new home automations and the ability to get smarter over time," Angle concludes in the product's
press release
. This will allow it "to deliver a more intuitive cleaning experience so people have more time to do what's most important to them."
So, we have
now been blessed with the knowledge that Roombas happily whirr away with a humongous backlog of poop photos stored neatly in its robot "mind."
Our CEO @colinangle knew we wouldn't launch our new Roomba j7+ pet waste detection feature without making him talk about... P.O.O.P.

But seriously, to our pet-loving customers: we heard you! pic.twitter.com/G3zE8E4sJE

— iRobot (@iRobot) September 9, 2021
The #Roomba j7+. The path to a cleaner home just got even more direct. So you can human. #iRobotGenius https://t.co/sfWoUu5mMP pic.twitter.com/Z7u9oAfT3w

— iRobot (@iRobot) September 13, 2021
[via
CNN
, images via
iRobot
]
Receive interesting stories like this one in your inbox
Also check out these recent news