Don't miss the latest stories
Share this
Texas City's Budget PSA Entirely Produced With LEGO Goes Viral
By Ell Ko, 07 Sep 2021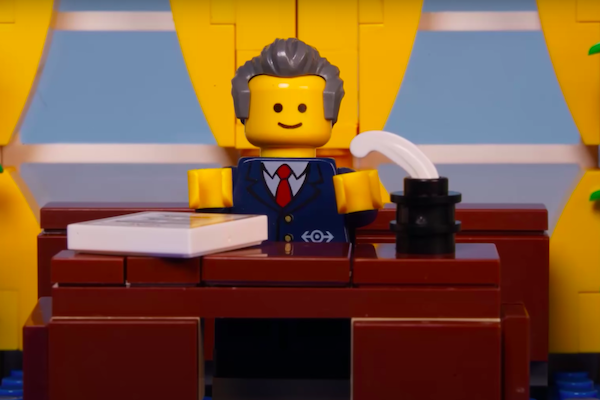 Image via City of Arlington
Budgeting doesn't
exactly sound like the most exciting topic to speak on. But Arlington, Texas, decided that since it affects the city's residents and contains important information, the video had to be informative while retaining engagement.
Then the city
officials' sights fell on LEGO.
Arlington's Director
of Communication and Legislative Affairs, Jay Warren, explained to
NBC5
that the city office had to ask itself, "How do we show [the residents] how their money's being spent in an understandable, engaging way?"
His game room
holds a childhood hobby, he continued. A spread of multiple tables lays the foundation for a fun-sized city built of LEGO, a project that he had been working on for years in his spare time. And that became the backdrop to the currently viral Arlington budget video.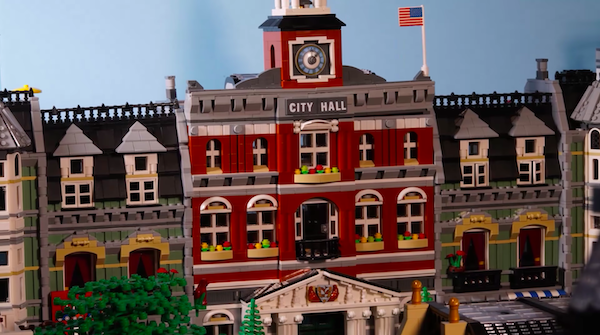 Image via City of Arlington
In this
four-and-a-half-minute video, the LEGO "residents" explain the city's budget of US$552 million and where the funds will go. Diagrams, numbers, and small infographics are layered on top of scenes of the city folk living and working in it.
Stop-motion of
the endearing scenes was stitched together by videographers of the city, with each carefully thought out to showcase what it represented. For example, highlighting the US$54 million that would go into road maintenance was perfectly illustrated with workers drilling into the "ground," with little LEGO beads popping out as gravel.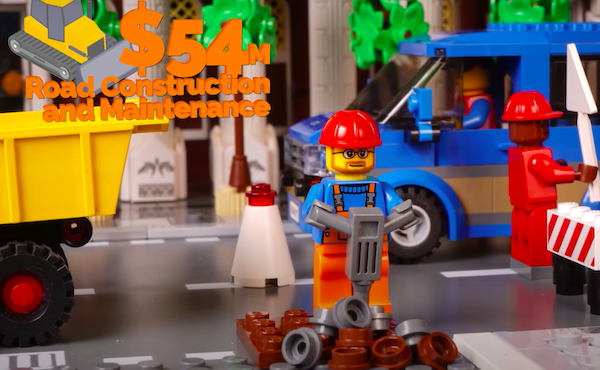 Image via City of Arlington
So far, the
video is just about to reach 700,000 views, which is more than the city's population of around 400,000 as of 2019. Positive comments are aplenty, with many congratulating the city's officials for presenting budgeting in a positive and fun, yet informative, way.
[via
The New York Post
, image via
City of Arlington
]
Receive interesting stories like this one in your inbox
Also check out these recent news