Don't miss the latest stories
Share this
Here Are Fashion's 'Most Resold' Brands Across Millions Of Product Listings
By Alexa Heah, 18 Jun 2021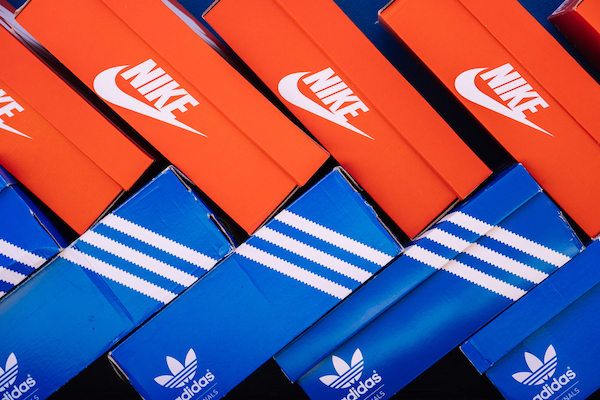 Image via Shutterstock
A new report
released by energy-efficient resource platform
SaveOnEnergy
uncovers the "most resold" brand on the market, based on analysis from resale sites like Depop, eBay, and ASOS Marketplace.
And with the
results in, Nike has been deemed "by far the most resold brand in the world, with a staggering 1.16 million listings in total."
Following the
sportswear giant are Zara, Topshop, ASOS, and fierce rival Adidas. Though it's unsurprising that brands such as Nike and Adidas are so in-demand, given the hype around sneakers in the last few years, it's interesting to note how often products of fast-fashion brands are being resold, too.
This rise
could be attributed to the Gen Z trend of "thrifting" or the push by millennials to reuse, recycle, and be more environmentally friendly.
It is certainly
intriguing that people are paying for used clothing from fast-fashion retailers, considering these outfits often don't hold up for long.
According to
Input
, the report also found that the most resold items in the UK are from fast-fashion brands, too.
People have been
looking to "increase the longevity of their products," even if they come from ultra-fast-fashion labels, such as UK-based PrettyLittleThing. The label has been "ranked as one of the most resold brands in the world, with 502,510 total listings." Other brands of the like, such as Boohoo and Missguided, are also among the top 20 resold brands.
This could
be seen as an encouraging trend, with younger consumers upcycling their used outfits. However, as
Input
posits, it could also be a telltale sign of how many pieces ultra-fast-fashion brands are producing.
In a study
conducted last year,
VICE
reported that Boohoo debuted 772 new garments a week, averaging 116 new items a day. With such a staggering number of pieces on offer, ultra-fast-fashion brands may be topping the lists due to consumers only wearing outfits once, before moving on to the next drop.
Take a look
at the full list of the top resale brands below.
Click to view enlarged version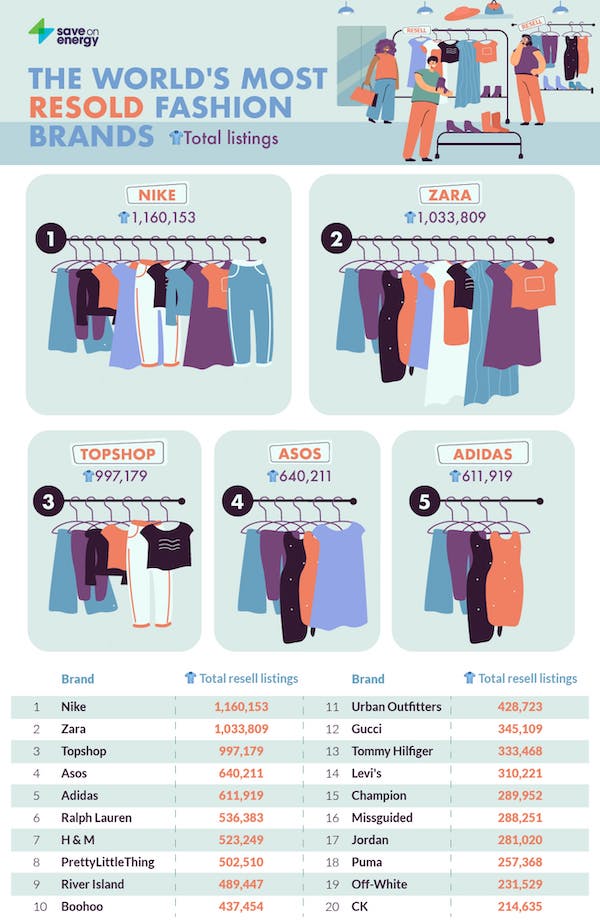 Click to view enlarged version. Image via SaveOnEnergy
[via
Input
, images via various sources]
Receive interesting stories like this one in your inbox
Also check out these recent news