Don't miss the latest stories
Share this
Dr. Seuss's Company Will Stop Publishing Six Books Due To Racist Imagery
By Mikelle Leow, 03 Mar 2021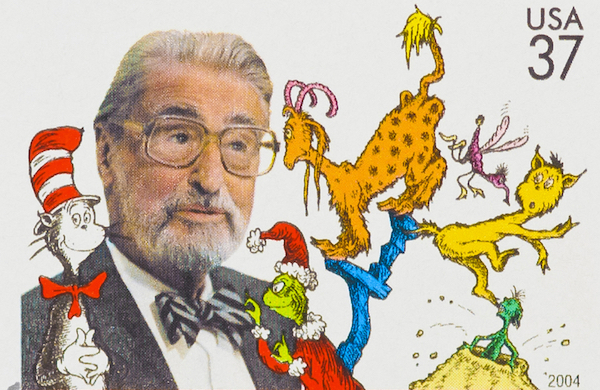 Image via catwalker / Shutterstock.com
Dr. Seuss books
are being removed, that much is true. They've long been criticized for racism, and change is due.
Dr. Seuss Enterprises
has
confirmed
that it will no longer print or sell six books written by Theodor Seuss "Ted" Geisel, as they "portray people in ways that are hurtful and wrong." The company released the statement on March 2, the late author's birthday.
Titles to be taken down
are:
And to Think That I Saw It on Mulberry Street
;
If I Ran the Zoo
;
McElligot's Pool
;
On Beyond Zebra!
;
Scrambled Eggs Super!
; and
The Cat's Quizzer
.
The company,
owned by Penguin Random House, told the
Associated Press
that the decision to pull the six books was made in 2020 after months of discussion. "Dr. Seuss Enterprises listened and took feedback from our audiences including teachers, academics and specialists in the field as part of our review process. We then worked with a panel of experts, including educators, to review our catalog of titles," it continued.
Dr. Seuss Enterprises
said this move is just "one part" of a wider mission to support and represent "all communities and families."
"Dr. Seuss Enterprises
celebrates reading and also our mission of supporting all children and families with messages of hope, inspiration, inclusion, and friendship," it noted in its press statement.
Dr. Seuss books
have long been
called out
for propagating distasteful perceptions of
Black people, Asians, and Arabs
.
In If I Ran the Zoo,
Geisel made references to Asians by describing servants with eyes worn "at a slant," and implied the color yellow by rhyming "mustard" with "custard" alongside yellow and red illustrations.
In some of
his artwork, Geisel depicted Black people as cannibals and colored their bodies in black ink.
For years,
the National Education Association deemphasized Dr. Seuss titles to highlight diverse reading lineups for children. In fact, it deliberately founded
Read Across America Day
on the author's birthday in 1998 to dissolve some of his presence.
Dr. Seuss Enterprises'
decision to cease sales for the offending books will make huge implications for the world of literature, given the author's international acclaim. Dr. Seuss books have been translated into multiple languages, including braille. The author was also named by
Forbes
as the second-highest-paid dead celebrity in 2020, ranked only after Michael Jackson.
No one is "canceling" Dr. Seuss.

Dr. Seuss Enterprises made the decision to stop publishing six books, like the one below. It's obviously racist.

Yes, Dr. Seuss evolved. Anyone can.

Show me someone upset about this and I'll show you someone unwilling to evolve. pic.twitter.com/u6Gh8Irm1P

— Nick Jack Pappas (@Pappiness) March 2, 2021
So people are just now finding out about the anti-Black cartoons Dr. Seuss used to make? pic.twitter.com/tFwcGt8Vgn

— Tariq Nasheed 🇺🇸 (@tariqnasheed) March 2, 2021
// racism
-
-
-
-
-
-
-
The right is like "tHeY'rE cAnCeLlInG dR. sEuSs" ("They're cancelling Dr. Seuss") not we aren't. He's dead. We're just pointing out the very clearly racist cartoons he made. Like this: pic.twitter.com/K0sxERExIl

— 🖤🛒🤍💜Karka💚🤍🌺🤍💚 (@TheirMajestie) March 1, 2021
Six days after this Dr. Seuss cartoon ran, FDR signed Executive Order 9066, leading to the forced removal of 120,000 Japanese Americans. Geisel never apologized, only saying decades later that it and other racist cartoons were "embarrassingly badly drawn." pic.twitter.com/BmxW29ZP9R

— Bradford Pearson (@BradfordPearson) March 2, 2021
[via
PBS
and Associated Press, cover image via
catwalker / Shutterstock.com
]
Receive interesting stories like this one in your inbox
Also check out these recent news