Don't miss the latest stories
Share this
'Design Astrologist' Peers Into Your Creative Future—Is Bad Kerning Ahead?
By Mikelle Leow, 02 Mar 2021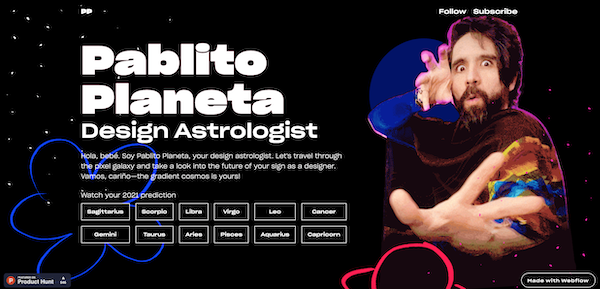 Screenshot via Pablito Planeta, featured with permission
With this extra time
at home, you could be nudged into getting in touch with your spiritual side for some clarity and reassurance. However, while your horoscope might ready you for a slight health hiccup or an encounter with a childhood friend, it rarely zooms into your creative-driven life—up until now.
Designer Pablo Stanley
has been helping out the community with
open-source graphics
and
butt-themed illustrations
. Now, he's taking on the identity of 'Pablito Planeta' the design astrologist to prepare you for what's to come in terms of colors, typography, and design critique.
Pablito Planeta's forecasts
arrive with lucky amulets, colors, and typefaces, each based on the known traits of astrology signs. But the magic doesn't stop here—the design astrologist intends to release designer horoscopes every month, too.
"There's something special
for each of the 12 zodiac signs: the independent Aries, the multi-talented Gemini, the practical Cancer, the creative Leo, the meticulous Virgo, the charming Libra, the determined Scorpio, the patient Taurus, the intellectual Sagittarius, the hardworking Capricorn, the trend-setter Aquarius, and the imaginative Pisces," Stanley described.
Image by Pablito Planeta and featured with permission
If you're interested
to know, the eye-catching Pablito Planeta website—abundant of whimsical and cosmic doodles—was designed through Webflow.
It's relieving to know
that, even if the general outlook is unclear, you'll always have nice gradients and shapes to fall back on. Find out how the planets are aligning with your life as a designer with the advice of
Pablito Planeta
.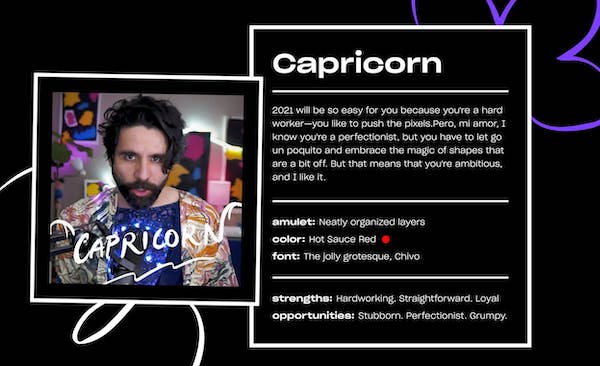 Image by Pablito Planeta and featured with permission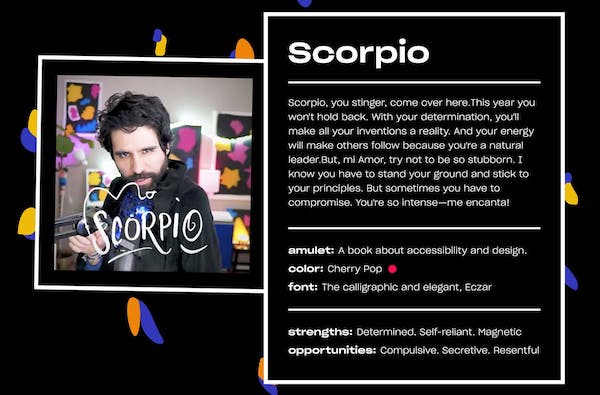 Image by Pablito Planeta and featured with permission
[Images by
Pablito Planeta
and featured with permission]
Receive interesting stories like this one in your inbox
Also check out these recent news