Don't miss the latest stories
Share this
Tom Cruise Deepfakes Reveal How Terrifyingly Close Technology Now Mimics Reality
By Mikelle Leow, 01 Mar 2021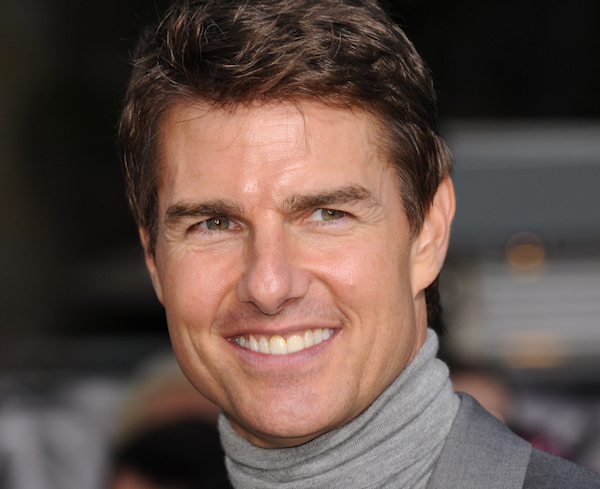 Image via DFree / Shutterstock.com
One of Hollywood's
most famous heartthrobs stars in a series of TikTok videos—the only thing, he's actually not.
If they hadn't
gotten the heads up by the social media handle,
@deeptomcruise
, viewers would likely have thought these videos were real, given how extremely believable they are. The clips have gone past the thresholds of amusement and Uncanny Valley, and Rachel Tobac, CEO of SocialProof Security, warns that they're now in dangerous territory. It won't be long before deepfakes infiltrate the internet to completely overturn what's real and what's not.
"Deepfakes will impact
public trust, provide cover and plausible deniability for criminals/abusers caught on video or audio, and will be (and are) used to manipulate, humiliate, and hurt people," Tobac cautioned on Twitter.
As a solution,
she called for online platforms to implement deepfake detection tools and to tag doctored videos with labels.
Tobac said
the issues with deepfaking go way back, even before videos were tacky enough for people to tell they were edited. "Just because you feel you can personally tell the difference between synthetic and authentic media, it doesn't mean we're good to go," she addressed. "It matters what the general public believes."
A number
of tech companies have stepped up to help the public distinguish legitimate from falsified footage.
Microsoft
, for one, is working on an authenticator to tell if a photo or video is "artificially manipulated."
And thankfully,
for now, one app called CounterSocial has been able to identify the Tom Cruise-superimposed videos as fake.
Hopefully, internet users
will once again be able to watch a video without any guesswork about whether it was deepfaked.
2 years ago on stage I was asked "when will Deepfake video/audio impact trust & be believable in social engineering?" My response then was that we were 2 years away from undetectable Deepfakes. I wish my prediction then was wrong. We need synthetic media detection + labels ASAP. pic.twitter.com/yUUOTDepYY

— Rachel Tobac (@RachelTobac) February 26, 2021
Deep fakes are getting scary good and taking over TikTok. Every public figure should just be on there with a verified account - even if they don't want to make content - to make it easier to identify their fakes. Here's Tom Cruise: pic.twitter.com/xoSJt1bvVR

— lauren white (@laurenmwhite) February 25, 2021
Deepfakes will impact public trust, provide cover & plausible deniability for criminals/abusers caught on video or audio, and will be (and are) used to manipulate, humiliate, & hurt people. If you're building manipulated/synthetic media detection technology, get it moving.

— Rachel Tobac (@RachelTobac) February 26, 2021
Also important to mention that just because you feel you can personally tell the difference between synthetic & authentic media, it doesn't mean we're good to go. It matters what the general public believes. Altered media has real world safety, political etc impact for everyone.

— Rachel Tobac (@RachelTobac) February 26, 2021
[via
Input Mag
, cover image via
DFree / Shutterstock.com
]
Receive interesting stories like this one in your inbox
Also check out these recent news