Don't miss the latest stories
Share this
Disney's 'Frozen' Could Have Just Helped Engineers Crack A 62-Year-Old Cold Case
By Mikelle Leow, 03 Feb 2021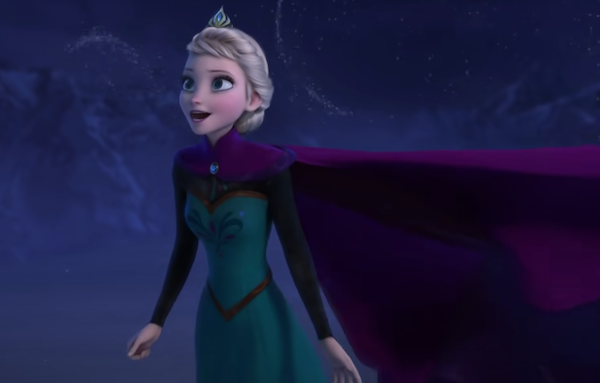 Video screenshot via Disney
It might seem
strange now, but when you caught Disney's
Frozen
the first few times, you were probably swept with inspiration and hope. For a team of engineers, the movie drove them to an epiphany that might have solved a 62-year-old cold case.
In the winter of 1959,
10 members of the Urals Polytechnic Institute in Yekaterinburg set out on a skiing and mountaineering expedition along Russia's Ural Mountains. One of them, who had suffered joint pain, turned back, and the remaining nine who continued with the journey—seven men and two women—never returned.
Their bodies were
found scattered across the mountain's slope. Some members had their skulls and chests cracked open, some were undressed, some had missing eyes, and one of them was recovered without a tongue,
National Geographic
reports.
The case,
now known as the
Dyatlov Pass incident
, remains a mystery 62 years on. Over time, it has accrued a series of theories attempting to explain what had happened to the hikers. A criminal investigation conducted soon after their deaths, for instance, had claimed that the incident was caused by an "unknown natural force."
Russian authorities
concluded
in 2019 that it was an avalanche that led to the demise of the hikers, supporting a theory brought up in 1959, but some were still skeptical. For one,
National Geographic
reiterated, the group's tent encampment "was cut into the snow on a slope with an incline seemingly too mild to permit an avalanche." There was also no snowfall the night the team set up camp, which "could have increased the weight of the snow burden on the slope and triggered a collapse." Also, the victims incurred "trauma-like injuries" uncharacteristic of those caused by avalanches.
Perhaps, thanks to Frozen, the world might have some closure from the incident. Its detailed animation techniques give weight to the idea that the hikers could have been killed by an avalanche.
Johan Gaume,
who leads Swiss federal technical institute Snow Avalanche Simulation Laboratory, was so in awe of "how well the movement of snow was depicted in
Frozen
," he requested to obtain the animation code for the sequence from Disney, per
National Geographic
.
Gaume met up
with the specialist behind the film's snow effects in Hollywood, and repurposed the code alongside ETH Zürich geotechnical engineer Alexander Puzrin to make improvements to his avalanche simulation models. The goal was to study the possible impacts these phenomena "would have on the human body."
The engineers found
that the surrounding block of snow during the incident would have been forceful enough to "handily break the ribs and skulls of people," which may explain the blunt-force injuries incurred by the victims.
Now, who says
Disney films aren't realistic?
[via
IndieWire
and
National Geographic
, cover image via
Disney
]
Receive interesting stories like this one in your inbox
Also check out these recent news