Don't miss the latest stories
Share this
Google Gives Mobile Search An Ambitious Redesign Inspired By Its Logo's Shape
By Mikelle Leow, 25 Jan 2021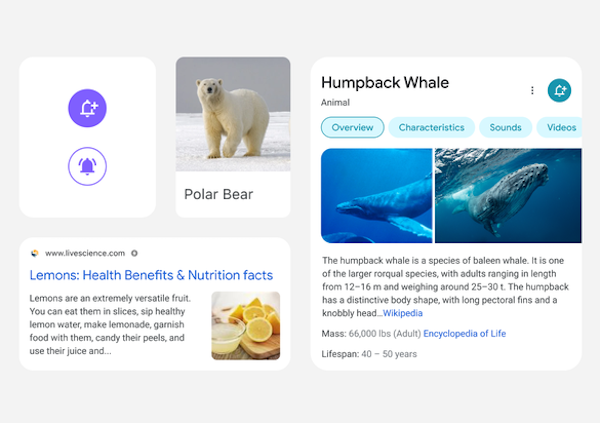 Image via Google
Google really spun
that expression, "I'm in shape, round is a shape," into a New Year's resolution and gave its mobile Search pages a massive, less angular makeover.
The overhaul,
led by Google designer Aileen Cheng, comprises a simplified mobile Search experience that pulls way back on visual clutter and brings essential information to the forefront.
Click to view enlarged version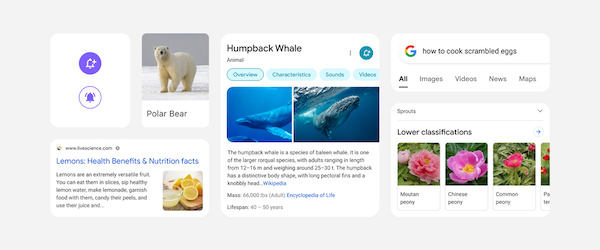 Click to view enlarged version. Image via Google
"We want to
let the search results shine, allowing people to focus on the information instead of the design elements around it," Cheng shared in a
blog post
. "It's about simplifying the experience and getting people to the information they're looking for as clearly and quickly as possible."
Of course,
redesigning the encyclopedia of the modern world was no easy task. "Rethinking the visual design for something like Search is really complex. That's especially true given how much Google Search has evolved," Cheng explained. "We're not just organizing the web's information, but all the world's information."
Considering the diversity
of information covered by Google search results, the Google design team decided to make its content more visually digestible at first glance. One method was to enlarge and make the result and section titles bolder, "so the human eye can scan and understand Search results faster," the company detailed.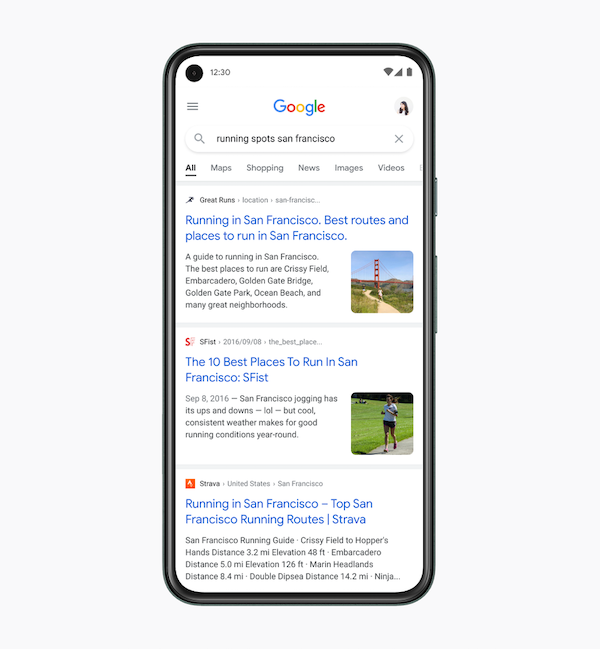 Image via Google
Mobile Search pages
have also been given more "breathing room" with the reduction of shadows, allowing visitors to zero in on what they are looking for.
Much of
the revamp is based on the round and bubbly appearance of the Google logo, which the design team describes as "that 'Googley' feeling."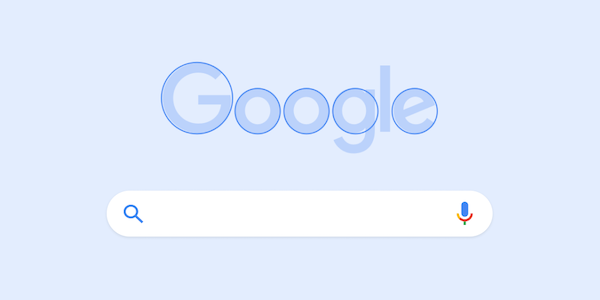 Image via Google
The new
mobile Search experience draws upon its "roundness," though you'll notice that the look has already been baked into Google's other design elements, like the Search bar and magnifying glass.
Google has also expanded
the use of its own typeface to the search result pages, inviting more unity across its product range. "Bringing consistency to when and how we use fonts in Search was important, too, which also helps people parse information more efficiently," Cheng explained. This is the same typeface found in Android, Gmail, and other Google products.
Any design enthusiast
knows that color is central to restoring visual hierarchy. The Google team found that using a clean background and incorporating hues "more intentionally" to direct the line of vision to content and images is more efficient, as adding to the color palette could bring more distraction. Cheng said the final effect "has an optimistic feel."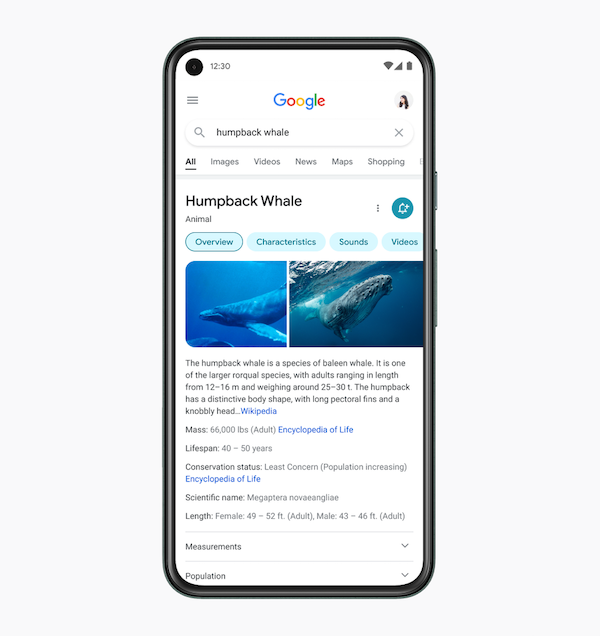 Image via Google
"We wanted to take
a step back to simplify a bit so people could find what they're looking for faster and more easily," the designer reflected. "I find it really refreshing. To me, it's a breath of fresh air!"
[via
PC Mag
, images via
Google
]
Receive interesting stories like this one in your inbox
Also check out these recent news