Don't miss the latest stories
Share this
Tiny Fluffy Robot Pet With A 'Heartbeat' Peacefully Comforts You During WFH
By Mikelle Leow, 12 Jan 2021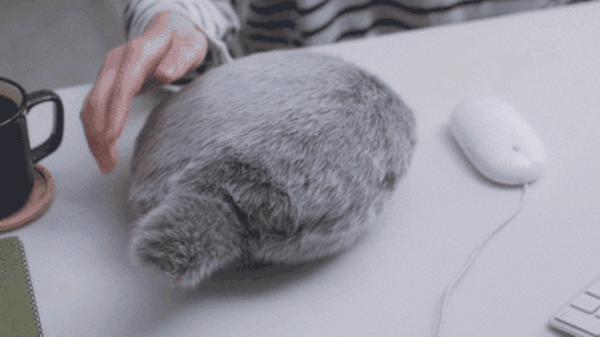 Image via Qoobo
Pets have
a healing effect
that is especially comforting during this time of isolation. It is important, though, that they receive the same love too.
For those who
aren't fully ready to take care of a pet, this adorable—and only mildly creepy—headless robot pet will make the perfect companion.
Petit Qoobo
, designed by Japanese robotics firm Yukai Engineering, offers the solace and attention you seek, but without the commitment of picking up poop or the prospect of your glasses being knocked over.
Petit Qoobo was
one of the products showcased at the annual CES tech trade show, and while the concept has been around for a while, its stress-relieving presence should be particularly appreciated in this climate.
The fluffy companion
is the mini-me of the
Qoobo robot pet
unveiled back in 2017, and regards the original as its "daddy." In contrast with the grown-up version, Petit Qoobo has a short tail reminiscent of "young, skittish animals."
Despite being younger,
it is pretty tame too. Petit Qoobo calmly rests in your space as you go about your day-to-day life, whether when you're at work or lounging around. It weighs about 600 grams (1.32 pounds), offering a little mass to mimic a pet on your lap.
Image via Qoobo
Petit Qoobo's
cute tail is able to wag 80 different ways in reaction to your voice or touch. But be careful—it gets "startled" by loud sounds, and expresses it by frantically swishing its tail, so be sure to switch off your alarm clock as soon as you hear that set off.
The robot cushion
even has a little "heartbeat" for a sense of closeness as you keep it close to you. "As many are having to stay inside and some may be more in solitary conditions, we feel that many are looking for items that could function as a companion," shared Saaya Okuda of Yukai Engineering, via the
Washington Post
.
It is deliberately
headless because its creators want you to view the pet in a way you resonate with. Some may see a cat, while others envision or dog or rabbit.
And since
it is 11 centimeters (four inches) smaller than the original 32-centimeter (12.6-inch) Qoobo, Petit Qoobo is especially portable and can be toted around as an emotional support pet.
Petit Qoobo was
teased at 2020's CES, and made its appearance again in 2021 to announce its availability. Retailing for US$110, it comes in four realistic faux fur colors of 'Gris' (gray), 'Marron' (brown), 'Noir' (black). Yukai Engineering plans to soon roll out the robotic pet beyond Japan.
Image via Qoobo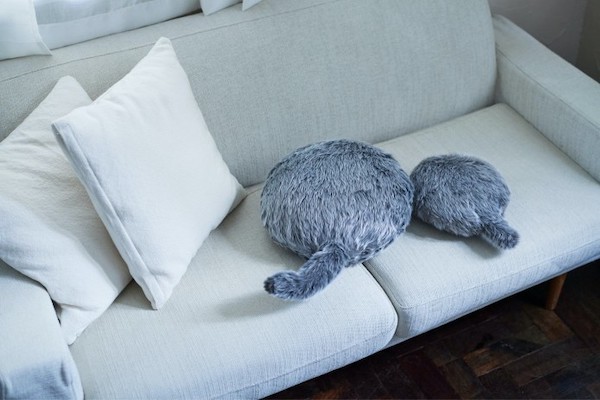 Image via Qoobo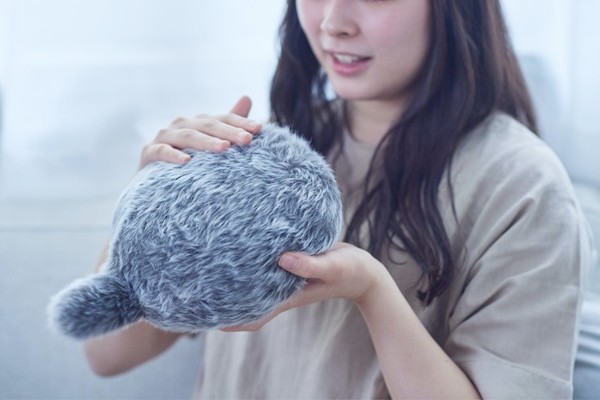 Image via Qoobo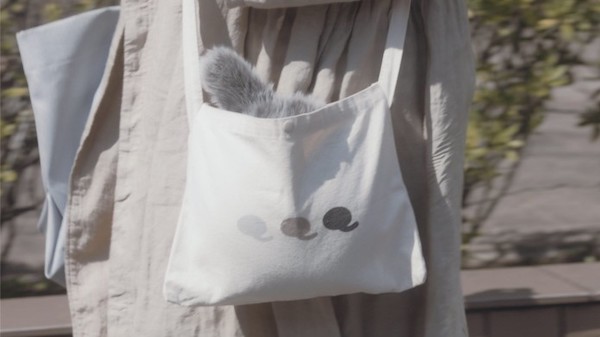 Image via Qoobo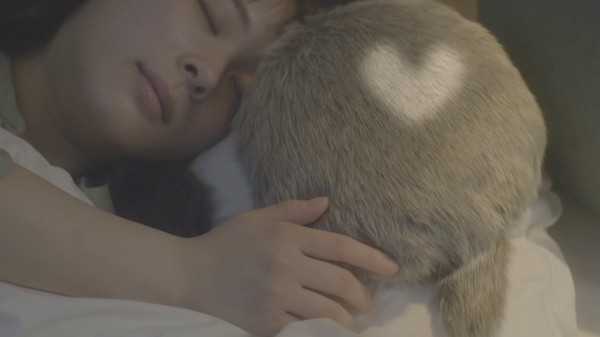 Image via Qoobo
[via
Washington Post
, video and images via
Qoobo
]
Receive interesting stories like this one in your inbox
Also check out these recent news