Don't miss the latest stories
Share this
CIA Pushes Your Sleuthing Skills To See If You Can Tell Time Photo Was Taken
By Izza Sofia, 03 Dec 2020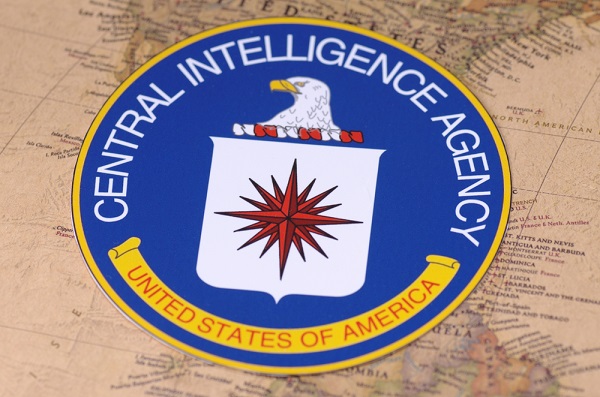 Image via g0d4ather / Shutterstock.com
The Central Intelligence Agency
(CIA) has released another quiz for budding spies out there, which involves a photo of a wintry setting. The federal agency is asking eagle-eyed followers if they can guess the time the photo was taken just by looking at it.
"Put your analysis
skills to the test. What time is it in the photo?" the agency tweeted. The picture shows icy roads, school buses covered in snow and tree-lined hillsides covered with snow.
Twitter users
have to find visual clues to determine if the photo was shot at 7am, 11am or 3pm. Several users claimed the long shadows, snow on parked cars and street lights were huge indications.
"Easy, look at the light
poles turned on which means it is 7am. Am I hired?" one user asked.
Another explained that
it could be taken at 3pm. "It's also winter and the sun sets down before 4pm in many areas," the user claimed.
In a Twitter poll,
53.1 percent of users chose the 7am option, while 33.9 percent picked 3pm. Only 13 percent chose the 11am option.
Later, the agency
revealed the correct answer to be 7am. "Most of you guessed correctly. Seems like you all have an eye for this. You should check out our careers page. #DiscovertheCIA," the tweet read.
#TuesdayTrivia

Put your analysis skills to the test.

What time is it in the photo?

— CIA (@CIA) December 1, 2020
Easy, look at the light poles turned on which means it's 7 am. Am I hired?

— RamJam (@RamiJam) December 1, 2020
I'm guessing that it's 7:00AM based off of the lighting, and the busses aren't covered in snow, so they must've moved recently.

— Super_Bakon (@BakonSuper) December 1, 2020
7AM. The lights are on because they are still in the shadows and have not gone off for the day.

— Larry Anglin (@LarryAnglin) December 1, 2020
school buses with tracks = morning or afternoon
cars parked at resort with snow covered/zero tracks = morning
ski lift/slope inactive = morning

7 am

— Josiah Daves (@josiah_daves) December 1, 2020
It's also winter and the sun sets down before 4 PM in many areas.

— Ovidiu Maciuc (@OMaciuc) December 1, 2020
3:00 p.m. buses at school to pick up kids
to go home

— Dallas Widdersheim (@DallasWiddersh4) December 1, 2020
No, because in the upper norther latitudes (indicated by the scandinavian houses), in winter the sun isn't even up at 7:00, and sets around 4:00.

3:00 is the best guess

— Person Woman Man Camera TB!!! (@jasfile) December 1, 2020
Most of you guessed correctly. Seems like you all have an eye for this. You should check out our careers page: https://t.co/BnsTZcZxXs#DiscovertheCIA

— CIA (@CIA) December 1, 2020
[via
News.com.au
, cover image via
g0d4ather / Shutterstock.com
]
Receive interesting stories like this one in your inbox
Also check out these recent news