Don't miss the latest stories
Share this
NASA Launches Haunting Playlist Filled With 'Sinister Sounds' From Space
By Thanussha Priyah, 29 Oct 2020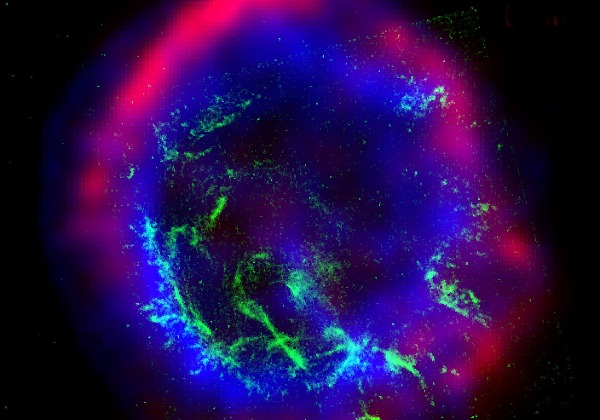 Image via NASA
NASA has released
a spooky playlist filled with creepy sounds captured from the depths of space for Halloween.
Scientists have been
exploring the sounds that come from the vast cosmos and compiled them into a compact playlist. Listeners can hear the unearthly "moans" and "whistles" to freak themselves out during this ghoulish holiday.
Some of the
highlights include the trembling quakes on Mars, as well as the sounds of the ancient universe.
NASA's Mars Insight lander
had noted a possible "marsquake" for the first time ever using the spacecraft's Seismic Experiment for Interior Structure (SEIS) instrument. The faint signal was then recorded in 2019.
Around 13.8 billion
years ago, the universe was mostly just a ball of hot plasma sans stars and planets. Sound waves had struck the "infant universe," sparking "quantum" fluctuations moments after the Big Bang created the solar system.
The European Space Agency's
Planck spacecraft managed to pick up some sounds from the early state of the universe, which can be heard in the extensive playlist below.
[cover image via
NASA
]
Receive interesting stories like this one in your inbox
Also check out these recent news