Don't miss the latest stories
Share this
For The First Time, See Mars In Ultra HD Through Footage Rendered In 4K
By Mikelle Leow, 22 Jul 2020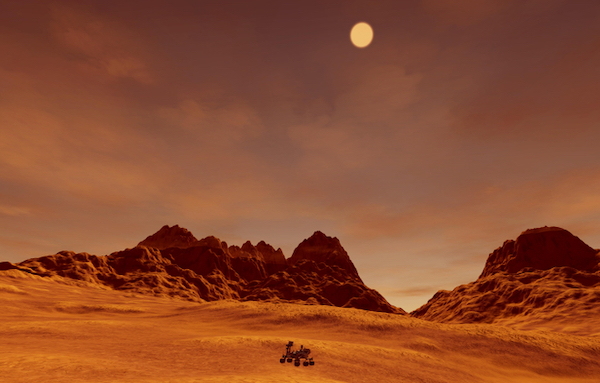 A high-res composition of images released by NASA. Image via Shutterstock
Thus far,
every
real view of Mars
has been pretty abstract, albeit fascinating. Honestly, no one is complaining nor demanding to be shown sharper images, but one astonishing project transcends expectations to visualize the Red Planet in ways you've never seen before.
The state-of-the-art footage,
created by YouTube channel ElderFox Documentaries, is composed of NASA's high-resolution still photos of the surface of Mars, then rendered and styled into a panoramic video using the Ken Burns effect.
The result is incredible,
because never has humankind seen the celestial body in such intimate, animated detail, and there's fair reason for that. ElderFox Documentaries explains that while the camera of the Curiosity Mars rover is extremely advanced, it can only send data back to Earth at 32 kilo-bits per second.
The Mars Reconnaissance Orbiter
performs a better job of delivering clearer images, with speeds of two megabytes per second, but it can only do so for about eight minutes per Martian day.
Now you have
a closer look at the Red Planet, you can better envision it as humankind's second home, a reality scientists anticipate
could happen
in the future.
[via
Kottke
, video via
ElderFox Documentaries
, cover image via
Shutterstock
]
Receive interesting stories like this one in your inbox
Also check out these recent news