Don't miss the latest stories
Share this
Times New Roman Emerges As Bold Winner In Internet's Feud Over Fonts
By Thanussha Priyah, 30 Jan 2020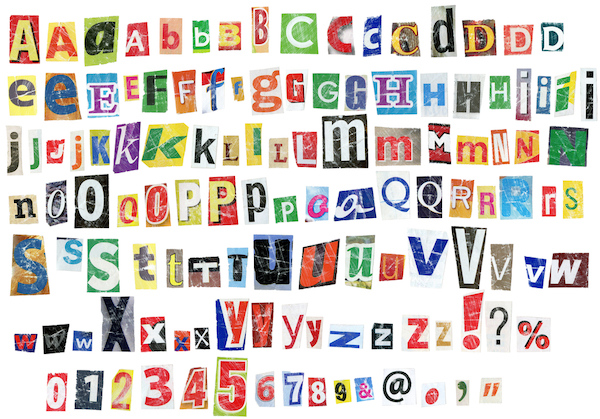 Image via Shutterstock
Who would've thought
one's preferred typeface and font size would lead to an internet dispute?
It took author
Sean Richardson's Twitter post to declare a war on fonts. "Reveal the deepest part of yourself: Which font and which size do you write in?" Richardson questioned.
According to
the replies, some of the most cherished typefaces are Calibri, Arial, and supposedly Comic Sans. But the most revered font appears to be Times New Roman with the size 12pt exactly.
It came as
no surprise when the font almost immediately found its place under 'Trending Topics' on Twitter. "Surely anyone who doesn't do Times New Roman 12pt is a monster?" fantasy novelist Rebecca F Kuang wrote. "Times New Roman, size 12, 1.5 spacing, like a human being," author Nicole Mello chimed in.
Star Wars author
Chuck Wendig chose to upsize with "14pt," but confirmed Times New Romans as "the best answer and you all know it." Writer Ian Rankin told
The Guardian
that Times New Roman's appeal comes from being accessible and "easy on the eye."
The man who
sparked the waging battle, Richardson, confessed he is a "Calibri, [size] 11[pt] person" himself, although he switches to "Garamond, [size] 11[pt]" when writing creatively. Even though he differs from the masses, Richardson feels that fonts are "always worth fighting over."
Another self-proclaimed Calibri man
is editor-turned-novelist Max Porter, who revealed to the publication "anything silly, jazzy, medieval, comic, too small, too large" on print was not his cup of tea. His ironclad rule? "The font should never shout louder than the work."
Please reveal the deepest part of yourself: Which font and which size do you write in?

— Séan Richardson (@Southldntabby) January 26, 2020
times new roman, size 12 font, 1.5 spacing, like a human being https://t.co/C9rOr0BamY

— nicole mello (@nicolelianesolo) January 27, 2020
14 point Times New Roman, which is the best answer and you all know it https://t.co/fjQzy9juh5

— Chuck Wendig (@ChuckWendig) January 27, 2020
surely anyone who doesn't do Times New Roman 12 pt is a monster?? https://t.co/WDdEVIHevr

— Rebecca F. Kuang (@kuangrf) January 27, 2020
Arial, Calibri, and Comic Sans because of Times New Roman trending :pic.twitter.com/ZIBBIjHm2b

— daniela ‎⎊ still MCU (@ffhollandd) January 28, 2020
Lawful Good: Times New Roman
Neutral Good: Helvetica
Chaotic Good: Old English Text MT
Lawful Neutral: Calibri
True Neutral: Arial
Chaotic Neutral: Making a custom font based on your own handwriting
Lawful Evil: Courier New
Neutral Evil: Wingdings
Chaotic Evil: Comic Sans

— St. Simeon the Holy Fool ‎ܫܡܥܘܢ ܣܠܘܣܐ (@SimeonTheFool) January 28, 2020
Don't know why Times New Roman is trending, but I have nothing but respect for that font pic.twitter.com/UkLrwjlsJZ

— Squam (@squam0) January 27, 2020
Let's not forget the other OGs Arial, Calibri, and Comic Sans

— Dijoh WH Roach (@RealDijoh) January 28, 2020
[via
The Guardian
, images via
Shutterstock.com
]
Receive interesting stories like this one in your inbox
Also check out these recent news