Don't miss the latest stories
Share this
Kendall Jenner Accused Of Animal Cruelty Over Use Of Dog Collar
By Thanussha Priyah, 28 Jan 2020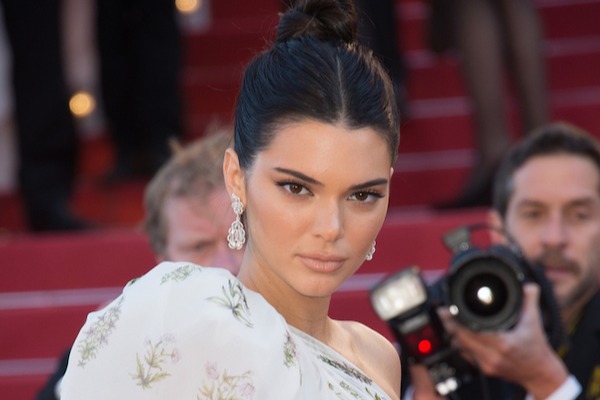 Image via Featureflash Photo Agency / Shutterstock.com
Kendall Jenner is
being scrutinized by internet users for allegedly using "prong collars" on her Doberman, Pyro.
As soon as images
of Jenner and her dog with the silver chain collar surfaced online, users began labeling the model a "bad pet owner," and even requested for Pyro to be taken away from her.
Animal rights organization
PETA previously
urged
pet owners "never" to use prong collars as these were designed to inflict "pain and discomfort" whenever the pets pulled away.
"Can someone please
take that dog away from her?" one user questioned, while another simply stamped her as being "gross."
Some users, however,
came to the 23-year-old's rescue, claiming that the dog collar only applies "a little pressure" to "help discipline them." One even pointed out that Pyro doesn't "look like it's hurting."
In contrast,
one Twitter user explained that dog collars can be beneficial when used correctly. Unfortunately, the model apparently placed the collar "incorrectly," as it should not be "right up on the trachea" or windpipe.
Kendall Jenner is just gross. Cutting your dogs tail, sticking rods in its ears, training it with devices that cause pain. All so she can get a cool pic for her Instagram, not to mention she's had about 5 different dogs. Whatever looks aesthetically good with her feed. Gross. pic.twitter.com/0vO4wa0gwK

— 🖤 (@blondelebowski) January 21, 2020
omg can someone please take that dog away from her

— kevin (@spearzones) January 23, 2020
Put one on her and see how she likes it

— 𝚊𝚖𝚋𝚎𝚛 (@gwsrings) January 23, 2020
y'all. they don't hurt them. it applies a little pressure to help discipline them. if it hurt them they would cry and whine. and that dog don't look like it's hurting to me. I thought the same thing myself until we got one and I tried it myself to make sure it doesn't hurt them.

— ashley mccarver (@ashleymccarver1) January 23, 2020
unlike regular collars, they're not right up on the trachea. while kendall jenner DOES have the prong collar placed incorrectly on her dog (it should be higher up) the collar itself isn't a torture device. many trainers use them and i even use one on my dog.

— britni (@obritwan) January 22, 2020
Depending on the dog it can crush their trachea... you can literally just redirect. If they pull turn around. Takes a few hours of training but they get it... these are outdated

— 🌼🌻🌞 J (@azarthoe) January 23, 2020
[via
PAPER Magazine
, images via
Featureflash Photo Agency / Shutterstock.com
]
Receive interesting stories like this one in your inbox
Also check out these recent news