Don't miss the latest stories
Share this
Joe Goldberg From Netflix's 'You' Can Fix Everything About You In Latest Meme
By Thanussha Priyah, 15 Jan 2020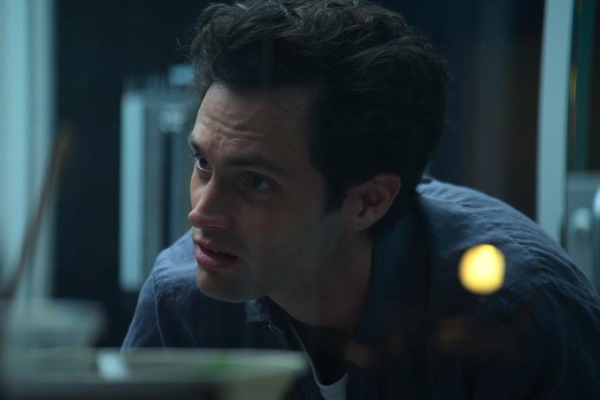 Image via IMDb
Netflix's You released
its second season in December, and has
announced
its third, which means fans can once again delve into the wicked mind of Joe Goldberg (played by Penn Badgley).
The second season
saw Joe pursuing his romantic interest, Love Quinn (Victoria Pedretti), and ends in a dark twist in true
You
nature. The show's scenes are often accompanied with Joe's
narrations
.
In one particular scene,
Joe dictates Love's character from his perspective, and claims that he can fix her. The dialogue has since been turned into a meme dubbed as, "I can fix you," even drawing a response from Rihanna's Fenty Beauty.
"You're trying out
a different foundation… it doesn't match… you think blending it more will help but it isn't… but you don't know any better because you haven't heard of Fenty Beauty… but it's okay," we can fix that… we can fix… you," the company tweeted along with a picture of Joe.
Take a look
at some of the best "I can fix you" memes below.
You're trying out a different foundation.... it doesn't match... you think blending it more will help but it isn't... but you don't know any better because you haven't heard of Fenty Beauty...but it's okay... we can fix that...we can fix...you pic.twitter.com/xekfs91Liq

— Fenty Beauty (@fentybeauty) January 13, 2020
You're..... at the hookah bar, but.. you're smoking double apple.. and that's ok because you don't know any better... your ex was a bum with no taste.. but I can fix that.. you. pic.twitter.com/4g9OsIVICe

— ChampagneJuJu (@jhabashy15) January 13, 2020
ur buying ice coffee w soya milk... your environmentally conscious.... i see u brought ur own metal straw... u rly care....
but you don't know that metal straws won't save the oceans... corporations r responsible for 70% of pollution... but its ok i can fix that.... i can fix YOU pic.twitter.com/iuvJWMHEVC

— indie (@INDIEWASHERE) January 12, 2020
you're not listening to Cudi... I get it you haven't expanded your horizons in music... but that's okay... you don't know any better... bc you dated bum ass people in the past... but I can fix that, I can fix... you pic.twitter.com/YbaThfrgc8

— A (@APRILMESCUDI) January 13, 2020
You're...cooking dinner, but your... only seasoning is salt, but...that's ok. You...don't know any better...cause you were raised in a white household all your life...but I can fix that...I can fix...You pic.twitter.com/c65nfYpmLc

— #HumbleHuncho🙏 (@HunchoFromNamek) January 13, 2020
Your eye look is so bomb...but your foundation is too warm for your neutral undertone...but that's ok...you don't know any better bc you keep letting these Sephora employees color match you...I can fix it. I can fix....YOU pic.twitter.com/RTA4dAH2nL

— Lady Champagne of House Lacefront (@Champagne_Pong) January 12, 2020
you're... wearing vans, and... pink camo pants, but...thats ok. you... don't know any better... bc youve dated edgy indie boys in the past...but I can fix that...I can fix ...You pic.twitter.com/GwpZdmkiD1

— xander (@whosalex) January 12, 2020
[via
Complex
, images via
IMDb
]
Receive interesting stories like this one in your inbox
Also check out these recent news